Do you require a cheap taxi ride from Basel Airport? Many services are available to offer a variety of solutions to fit your price range. Instead of wasting time attempting to arrange an airport shuttle, bus, or taxi while lugging your luggage through the terminal, take a private cab transport directly from Basel Airport to your hotel or other location.
With the help of door-to-door taxi Basel service, you may travel in luxury and at a reasonable cost. Experienced drivers will meet and welcome you in the arrivals area, unlike a regular airport shuttle. The airport taxi service Basel provides extraordinary services. You can book a ride with Traserbas as it has many years of experience. Traserbas has transported countless travelers to and from hotels at Basel Airport.
Looking for a Taxi From Basel Airport?
You can book a Basel airport taxi online. You can book a service in advance to avoid hassles. There is: 
No cancellation fee

No extra charges for extra passengers

You can use a credit card for urgent payments

You can also pay in advance 

You can also make payment to the driver later
You can book a car according to your requirements and choice. As well as, experienced drivers are trained and have complete knowledge of driving. You can book a taxi service from Traserbas without any hassle.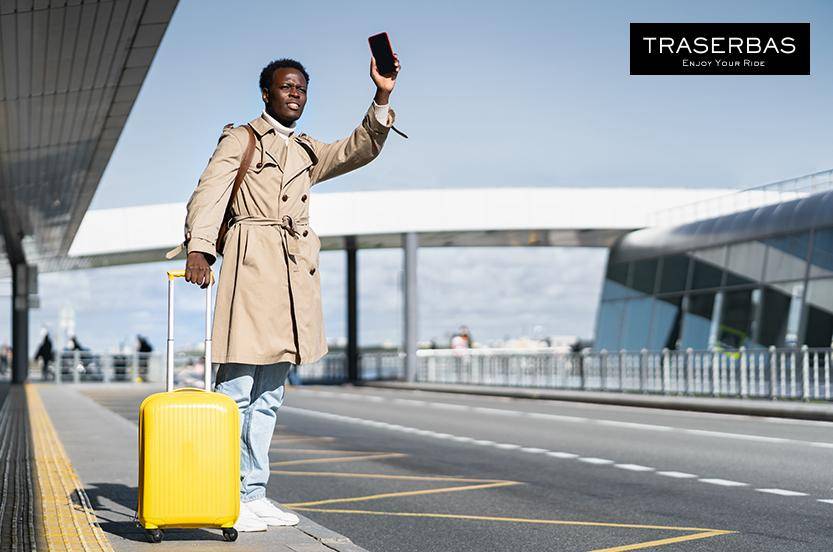 When do You Need to Book an Airport Taxi?
Taxi is the fastest and most private source of commuting from one place to another. It provides faster airport pickups and drop-offs. You must book a taxi for the airport whenever you go to a business meeting. You need to book an airport taxi for the followings: 
1. For Airport Arrivals 
When your flight lands at the airport, it's time to go to your home or hotel location. After the tiresome journey of the airplane, you need to rest. You can also book a taxi in advance before landing at the airport. In this way, you don't need to wait for your pickup. You reached your destination quickly and easily. 
2. For Airport Departure
Is your flight for your business meeting scheduled, and are you worried about the service that reaches you there within your flight time? Don't need to get stressed! You can book a private basel airport taxi for your immediate and quick transfers. Once you book a taxi service, it will reach you at the desired location within time. 
Other Transfer Services 
Traserbas also provides many other services besides the airport taxi service Basel. It provides: 
Executive Limousine Service

Shopping tours

Hotel-to-hotel transport

Airport to hotel transfers

Transfers to Basel Cruise Port

Drop Offs for events and conventions

Day trips from Basel to other cities 
Benefits of Hiring a Traserbas Taxi Service?
When you are planning to book a taxi service Basel, you should consider the multiple benefits that we offer. Our taxi service provides door-to-door transfer with style within a given time.
1. Door-to-Door Service
Door-to-door transfers are provided. As you know, people prefer a service that provides door pickup and drop-off service. Once you book a taxi, you don't need to walk to reach your destination. You will find the taxi at your door within time. 
2. Reliable Service
Private taxi services are reliable. It provides private, safe, and comfortable transfers. Basel taxi service is reliable as it provides outclass service to its customers. Once you book a taxi, you become tension free. Drivers take all the responsibility for your traveling. 
3. Commitment To Excellence 
Private taxi service Basel provides excellent and reliable service as they are committed. They tried their best to provide your services with facilities per their commitment. 
4. Brand New Vehicles  
Private Bsel taxi service takes care of its customers. They have licensed and new vehicles for their customers. Their vehicles are super comfy and brand new, and it provides you with luxurious transfers to the airport. 
5. Super Comfortable Seats 
Luxurious cars or taxis have comfortable seats that help you to make your journey comfortable. You can sit comfortably while traveling.  
6. Variety of Vehicles
Mercedes, corporate Limousines, and premium vans are just a few vehicle choices for private luxury airport transfers. When you use Basel taxi service for passenger transportation, you can easily travel knowing that the drivers are safe, dependable, skilled, and experienced. These drivers not only know how to make you comfortable but also make sure you have complete satisfaction at the end of the trip.
Also, discover further in our other article what is a limo service.
7. Affordable Taxi Service
Depending on your budget, a reputable airport taxi service Basel will provide you with various cabs to pick from. To avoid unpleasant surprises at the end, they also let you know in advance about any additional fees you might have to pay.
8. Health And Cleanliness
When you enter a Bsel service taxi, you should consistently anticipate a neat, orderly, and well-kept car. This entails no remaining trash and an atmosphere devoid of dust and debris. The passenger will almost always have a better experience in a clean cab.
Why Should You Choose a Taxi Service Like Us?
Traserbas is a private vehicle service that offers private transport to and from Basel airports and cruise ports. For excursions, day trips, and business requirements, Switzerland offers car and driver rentals. It would help if you choose us because we provide the following:
1. Airport Pick Up
The driver is waiting at the

arrivals area

with a sign bearing the customer's name. 

They don't charge an extra one-hour wait time.  

Following confirmation, you will be given the driver's name and cell phone number, and you can call him whenever you like.
2. Hotel Pick Up 
Driver contacts the front desk for your arrival.

Free waiting time.

Following confirmation, you will be given the driver's name and cell phone number, and you can call him whenever you like.
3. Cruise Port Pick Up
Driver contacts the front desk for your arrival. 

15 minutes of uncharged waiting time. 

Following confirmation, you will be given the driver's name and cell phone number, and you can call him whenever you like.
Can I Book an Online Taxi in Basel?
You can book Traserbas' online taxi service Basel for your travel. No matter where you want to go. You can get a private taxi service of any type for any place. Online booking minimizes the hassle of going to the stations and stops.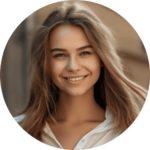 Maya Keller
Maya Keller is a passionate traveler and writer focused on exploring and sharing the best of Zurich and Basel in Switzerland. With a love for uncovering hidden gems and sharing practical travel tips, Maya aims to inspire fellow adventure seekers to experience the beauty and culture of Swiss cities.