How to Travel from Zurich Airport to St Anton am Arlberg
If you need a transfer service from Zurich Airport to St. Anton Am Arlberg, read on to see how to make the best travel decisions. Besides that you can book right now a taxi from Zurich airport to St. Anton am Arlberg in Austria with us for €650.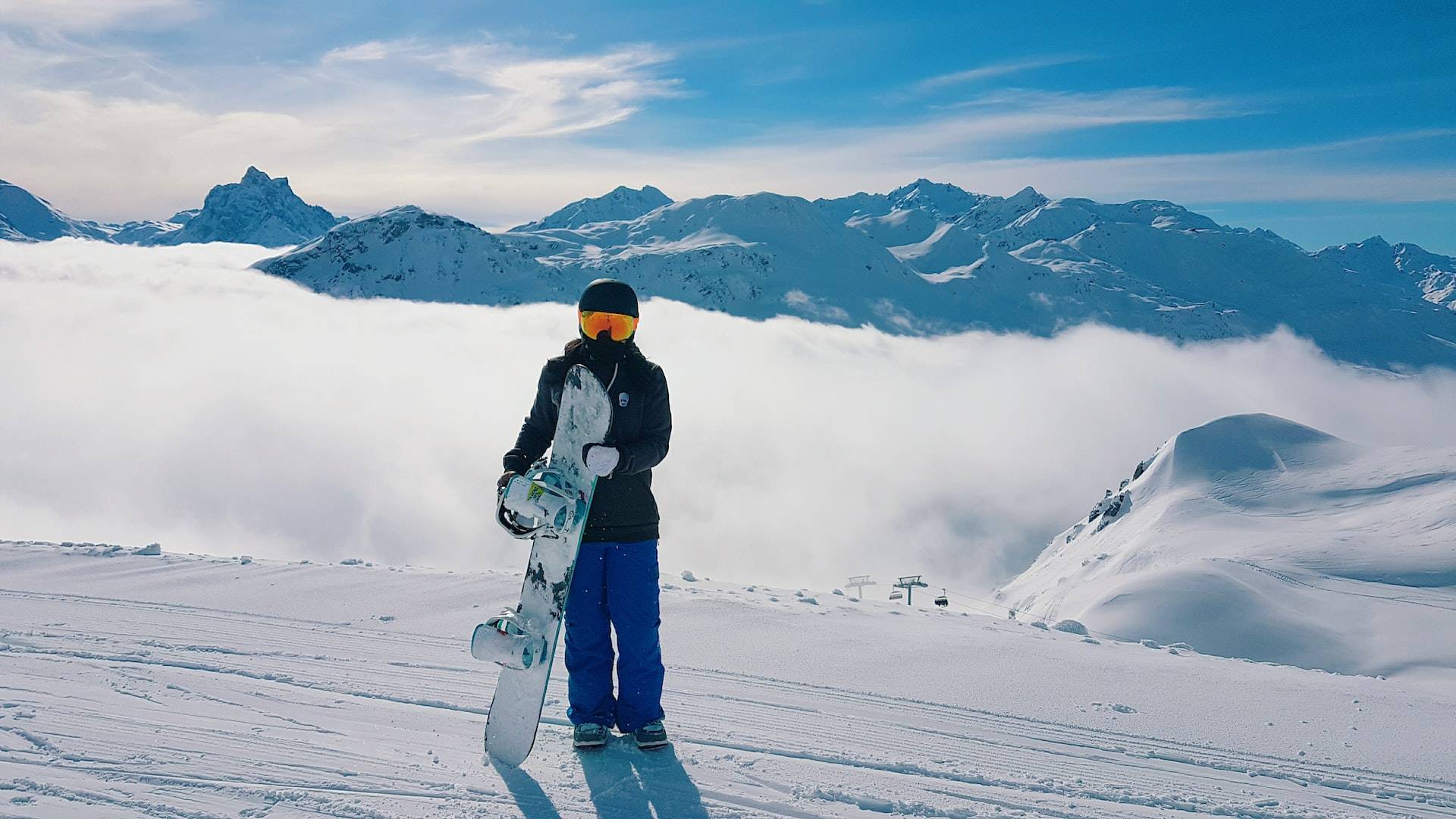 What You Need to Know About St Anton am Arlberg
Saint Anton am Arlberg is an Austrian village in the Tyrolean Alps. It is situated in a valley with three surrounding villages; Pettneu am Arlberg, Schnann, Flirsch, and Strengen. It is the most prominent and most-desired place of the three for travelers, especially nature lovers. The beauty and uniqueness of the area permeate the entire environment, including its neighboring villages. St. Anton is a famous Austrian travel destination known for its incredible ski slopes and fun apres-ski. Whether you are visiting for summer or winter, you'll find it really stunning.
St. Anton am Arlberg Austria ski resort is famed for its miles of sensational pistes with lush pine forests and green expanses having mountains imbued with lots of pleasantness. Outdoor goers have swapped skis for boots and bikes and are eager to gulp down everything the resort offers. There are countless trails where you'd like to go biking and hiking, and also several engaging scheduled activities that you can join with your St. Anton summer card.
The Austrian destination is a top global ski resort that boasts 145 beginner, 140 intermediate, and 55 advanced pistes. In addition, its stunning slopes and reliable snowfall make it highly intriguing to outgoers. Furthermore, it enjoys the breathtaking Tyrolean Alps as a backdrop, and travelers can easily reach St. Anton from Zurich airport by car via our excellent fleet of Limousine including Mercedes E class sedan car, Mercedes S class limousine, Mercedes V class van, and Mercedes Sprinter minibus. There is also the A14 motorway, an accessible route that runs from Vorarlberg (Austria's westernmost state, which borders Liechtenstein and Switzerland) and then follows the spine of the Tyrol.
How to Get to St. Anton
You can easily access St. Anton am Arlberg through a variety of options. You can travel through international airports that aren't very far from the area, like the Zurich airport, which is about 2 hours drive (approximately 200km), and Innsbruck is an hour's drive (100km). Friedrichshafen airport is about a 1 hour 30 minutes drive (and approximately 130km away from St. Anton via car), and Munich is approximately 2 hours and 200km).
You'll find several transfer services to use from airports to St. Anton. Rail travel options are also available to and fro a variety of destinations.
How Do I Get to St Anton am Arlberg, Austria, from Zurich Airport?
Getting to Arlberg, Austria, is currently allowed via multiple routes. One of the closest major airports to St Anton is Zurich airport. The Zurich airport runs 195km from St. Anton. It is rated and Certified as a 4-Star airport taking pride in its top-level comfort and cleanliness, facilities, immigration/security, shopping, staff service, and food & beverages. The Zurich Airport offers the most extensive flight time choice and transfer by road and rail. Getting to St. Anton by private transport car takes around 2 hours, and you can find some of the most comfortable car hire options on our site.
How To Get to St Anton am Arlberg, Austria, from Innsbruck Airport?
Innsbruck is Austria's fifth largest city. Its airport is a popular choice for travelers. It is 96km and approximately 75 minutes from St. Anton am Alberg if you travel by private car. While Innsbruck Airport is much closer to the destination, however, sees more issues that can interrupt your journey. For instance, you are experiencing cancellations or delays and may better be less considered.
You'll find many flight options to the area if you are moving from the UK, France, and many other countries. And you can even enjoy popular airlines, including British Airways, Swissair, and EasyJet. In addition, 13km of tunnels make St. Anton easily accessible from several airports.
Getting to St Anton am Arlberg Austria From Friedrichshafen Airport?
The Friedrichshafen airport is a 90-minute and 130km away from St. Anton via car hire or private transport. It is a small airport that saves you lots of hassle when check-in going through security or when departing from arrivals. Jet2, EasyJet, and British Airways are big airlines reaching this airport.
Getting to St Anton From Munich Airport
Moving from Munich airport to the western part of Austria is no distance. You can trek. And there are also other ways to reach Austria. One of the top options is to go via the motorway south to Kufstein, along the Inn valley to Innsbruck. Link it through Innsbruck. 
People who are pretty conversant with the terrain will find their way through the motorway south to Garmisch-Partenkirchen. Finally, you'll reach Austria through the Mittenwald and Seefeld or via the Fem pass and Imst. Either way, you'll still be joining the Inn valley motorway.
Getting to St Anton From Salzburg Airport 
Salzburg is not often considered because of its hectic nature. It has a rail line that passes through the city to St. Anton and goes further via a taxi or bus. However, if waiting for a bus or train is not your thing, consider a private airport transfer from the available airports to St. Anton.
St Anton Am Arlberg Travel By Train  
St Anton Am Arlberg travel also boasts reliable train connections, which you'll find relatively convenient. The train station is just a 5-minute walk from the village center, offering numerous hotels and ski chalet options. From the Zurich airport, the train would travel for about 2 hours and 40 minutes directly; if not, it may run up to 4 hours. From Innsbruck, the express rail service which operates to Zurich would take you up to 1 hour and 20 minutes on a direct train to Anton. From Friedrichshafen may take up to 3 hours on direct rail travel. You may also want to opt for a taxi direct to the central station and then move on to St. Anton from there. Another option is to travel 40 minutes by taxi to the Lindau station having several reliable trains to St. Anton.
St Anton Car Rental Options
Zurich boasts reliable car transfer service options. Our private taxi service in St. Anton Am Arlberg is perfectly built to meet your taste. At Traserbas, we offer VIP and high-end cars for executive transfers to private airports and cruise port transfers to and fro Zurich and Basel. In addition, you'll find car hire and driver rental options for tours, whether for day trips or corporate needs. Taxi transfer service from Zurich airport to St. Anton am Arlberg costs €590 per way and car.
Driving time from the Zurich airport is about 2 hr 20 min and approximately 200.1 km. And you'll fall in love with our fleet of car rental service options, including Mercedes E class sedan car, Mercedes S class limousine, Mercedes V class van, and Mercedes Sprinter minibus. So you can easily book your next St Anton am Arlberg car rental, and we will work with the most suitable car options for your needs. 
When is The Best Time To Visit St Anton Am Arlberg?
While St. Anton am Arlberg is a great destination at any time of the year, some travelers believe that March offers the perfect climate condition. In addition to favorable weather, flights and accommodation prices drop during this period, especially when booking well enough in advance. The seasons in this area are not the same in any part of the globe and may not be the same as where you are coming from.
During summer, the town witnesses up to 19℃ (66℉), and in winter, especially in January, it can drop to -17℃ (1℉). Around July, you'll get the longest days between sun-up and sun-down. May has the highest rainy days, while February has the lowest.
As a town in the Northern Hemisphere, summer starts from June through to August, autumn/fall occurs from September to November, winter falls between December and January, and spring falls from March to May.
So, just because you are in the mountains doesn't mean you'll always have cold weather. Temperature can rise to like 22°C during summer months. And in fact, some particularly hot days can go up to 30°C. So you want to consider putting sunscreen in your backpack and layers, with options to either cover yourself or undress if it gets hot or colder than expected.
Where To Stay in St Anton Am Arlberg
St Anton has great places where visitors and travelers can stay and experience a beautiful area. Some luxury chalets to check out include: 
Chalet Illex am Arlberg:

This amazingly spacious private ski hut can accommodate up to twelve people and is fascinating and welcoming. It is situated next to the ski lifts and is a perfect consideration for friends and family planning a holiday in St Anton.

Exclusive Antemis Apartment:

This luxurious apartment is lovely, with an open fireplace for the evenings and incredible views of the Alps for the day. The apartment also offers skiing access with a fully equipped kitchen that allows you to book the gourmet package and deliver your desired dish as you return from the slopes.

Chalet Schnee am Arlberg:

Charlet Schnee is rustic but also luxurious. You can use this place even if you'll be numbering up to twenty people, whether friends or family members. It is quite spacious, having about six bedrooms and each one having its bathroom. And it is not far from the ski area. So ski fans can have a swell time. There is a bonus room for kids and a nanny too!
If you'd rather opt for hotels, here are luxury hotel options:
Arlberg Hospiz Hotel:

Arlberg Hospiz hotel is located close to the famous Hospiz Alm, where you can grab some classy world-best wine drinks. Its ski lift is in front of the doorstep. It has a cozy area for utmost comfort and an excellent gourmet restaurant.

Galzig Lodge:

Galzig offers visitors who would rather not cook an exceptional restaurant service where they can simply order anything they want and get their menus delivered to their apartments. The alpine hotel sits close to the ski lift and 23, and the St Anton center is not far.
Excellent Middle-Class Hotels
Hotel Das Sonnbichi:

Das Sonnbichi is a hotel situated in a serene environment and is around ten minutes from the St. Anton city center. The luxurious place is only reserved for adults, so you will not experience issues with kids screaming around. This is the perfect choice for a memorable time out. Get to the ski areas leveraging the shuttle service. It comes at no cost! And if you want to, the hotel will organize a ski pass for you.

Hotel Sailer:

This beautiful hotel is located opposite the Rendi ski lift. It has excellent views with cozily furnished rooms. Walk down to the hotel restaurant to experience traditional Austrian cuisine. You can also locate other restaurants within just walking distance.
Super Affordable Accommodation
Pension Susanne:

If you opt for less costly accommodation that still offers good visiting comfort, then pick Pension Susanne. It is in a perfect location with comfortably furnished rooms. They also provide fresh baked goods with a rich breakfast buffet. Going to the shuttle service is just about 150 meters from the accommodation.

Garni Ernst Falch Hotel:

Garni Ernst Falch is in a quiet place near the Nassareiner lift station. Getting to the center of St. Anton is just a few minutes from this hotel. In front of your doorstep, you'll see slopes for cross-country skiing. And you can check out the shuttle service for lift stations not far from the spot. Garni Ernst Hotel has scenic views, which you'll find fascinating from the spa area.
Reasons to Consider Visiting St. Anton
So, having found out all the essential information about how to visit St. Anton am Arlberg, here are the primary reasons you must include this travel destination in your bucket list.
1. St. Anton Ski Area
St Anton's incredible ski terrain is one of the big reasons tourists and backpackers won't stop going back to town. It has an elevated 2650m landscape that assures snow presence during the holidays. There is also about 340 km of piste, and you'll be spoilt for choice.
Whether you are a beginner skier or an advanced one, you'll find the nursery slopes close to town, then move higher up blues which can get quite steep. After that, you can ski on to tougher and more challenging sides. However, regardless of ski skills, getting a guide to reveal the secret sides of the mountain and ensure your safety while having a great time is always essential.
2. St Anton Welcomes Fewer Crowds, Especially During Summer
Unlike some areas, St Anton doesn't experience huge crowds, especially in the summertime. It is also one of the world's known travel destinations. Hence, it attracts a tremendous number of skiers every winter.
In summer, too, there are usually fewer tourists in the area. But it doesn't mean that you'll be alone on the trails. Many bikers, hikers, and visitors will be in the mountains — even locales. But unlike winter time, the crowd is significantly lesser.
Think of this as a spot to have a mountain getaway and recharge after everyday stress and hassles 
3. Après Ski
Ski to Mooserwirt or Krazy Kangaruh for an incredible start to your après ski experience. Both mountain bars are ever ready to groove. They have a great bar replete with different foods and drinks, including warming soups at Kangaruh's and burgers and ribs at Mooserwirt. And down the mountain, locate your favorite cocktails of different varieties and shapes.
4. Attractive Vicinity
St Anton prides itself in its fantastic atmosphere suitable for people of diverse age groups. From incredible live music to good children's facilities to fine dining and fantastic architecture. You'll be wowed by the incredible food choices at the Museum. Their traditional cuisine is delivered with a modern presentational twist.
5. Yoga Classes With a Mountain View
While you can enjoy challenging outdoor sports in the St Anton mountains, you'll also find it very appealing if you simply like to recharge and get again to yourself. People are in the mountains almost daily, having yoga classes at Arlflow — a yoga studio right in front of the ski slopes. It has enormous windows with a view of the mountains, slopes, and forests. 
During days of favorable weather conditions, yoga classes are sometimes moved outside. So, a relaxing yoga flow will be perfect for relaxing and stretching your muscles after hiking and biking. 
The Mountain Yoga Festival also takes place on the first weekend of September every year — something for nature and yoga lovers to look out for.
6. Cable Cars To Enjoy Stunning Mountain Views
Aside from going hiking and biking, there is more to do to enjoy St Anton mountain features. You can take cable cars to sight the incredible nature of the mountain tops. 
You'll find at least four cable cars running during summer and going on both sides of the valley. You can even go all the way up to Valluga at 2,811m! With the cable cars, you'll see the unique mountain peaks and feel closer to the St Anton sky.
7. You Can Get To the Pool with Mountain Views
Usually, in the summertime, in the middle of the Austrian Alps, the weather is often favorable for those who want to get in the pool. And after a long day hiking and biking, getting in a scenic pool is a great way to cool down. 
The Arlberg Wellcom wellness center is a fantastic pool spot where you'll see the beautiful outdoor pool with mountain views. You can also use an indoor pool with a jacuzzi spot. The experience is the perfect one you'll ever have after hiking. So go for a refreshing swim, watch and enjoy the views, and relax.
8. You Can Go Golfing On The Slopes
During summertime, some ski slopes are usually turned into golf courses. For instance, the golf course in St. Anton has nine holes and is suitable for beginners and advanced golf players. When you travel, you'll find it on the outskirts of the town, and as an addition, you can enjoy the lovely view over St Anton mountains and surroundings. 
So, even if hiking and biking aren't options, you can think of golf. It is also an added fun experience for outgoers.
9. Toplevel Accommodation
You can be sure of a variety of excellent accommodations to pick from, from Chalets taking as much as 20 people to Exclusive Antemis Apartment, Chalet Schnee am Arlberg, Arlberg Hospiz Hotel, Galzig Lodge, and Hotel Das Sonnbichi, among others. 
Some of these hotels allow you to have a clear view of the mountains and surroundings and enjoy great traditional dinners either at the restaurants or delivered to your room. Some also boast serene environs, cinema rooms, spas, and outdoor hot hubs, among others. So if you want luxury at huge costs, you'll get them. And if you need cost-effective options with excellent and attractive facilities, St Anton offers all the varieties. 
10. Hospitality of Austrians
Hospitality in Austria is at a high level. They are a super-friendly category of people. However, you need to know to keep the small talk open and know them. For instance, you should consider questions like "How are you doing? A very important way to get familiar with them.
Hospitality in Austria is not just a strapline in the guidebooks; the Austrian people are indeed hospitable! They can turn out amazingly helpful if you have a need. From being kind to families and groups to welcoming children even in restaurants, the Austrians seem to place value on everyone they come across.
What We Offer
Traserbas offers private transfer and taxi services to/from Zurich airport and St. Anton. We have provisions for pick up at Zurich airport, pick up at hotels, and pick up at cruise ports. And payments can either be made through direct cash payment to the driver or credit cards.
The cost per way and the car is €650, and you can enjoy any of our fleet of pickup options, including Mercedes E class sedan car, Mercedes S class limousine, Mercedes V class van, and Mercedes Sprinter minibus