Everyone must know how to hire a chauffeur. Traserbas offers the best solution for you. It is suitable for various needs. Traserbas is a reputable Swiss chauffeur service company that provides trained drivers. Also, a fleet of high-quality cars to cater to your specific requirements. There is no matter whether you're traveling for business, vocation, or special occasions.
Choosing a driver can enhance your experience by providing a comfortable journey. Our company offers a wide range of services. They include airport transfers, corporate travel, sightseeing tours, and event transportation. With a focus on punctuality, safety, and professionalism, our drivers ensure a smooth and enjoyable ride.
Our guide will help you check out how much chauffeurs cost. From booking your ride to enjoying a seamless, reliable, and personalized travel experience. Whether you need a driver for a single trip or ongoing transportation needs. We can provide a tailored solution to meet your expectations and make your journey a memorable one.
Tips on Hiring a Chauffeur
There are several essential tips to ensure a safe and enjoyable experience. They will help you to know how to hire a professional driver for your transportation needs. One should consider what does a chauffeur do, which is more than just driving; they ensure a seamless and luxurious journey from start to finish. Look for well-established services with positive reviews.
Also, a good track record and a professional reputation. Ensure that the chauffeur and the company hold the necessary licenses. Also, insurance coverage provides a safety net in case of unforeseen circumstances. Chauffeurs should be well-dressed, courteous, and punctual. Before the journey, inspect the vehicle to ensure it's clean. 
Well-maintained and suitable for your needs. Discuss pricing and payment options upfront to avoid surprises. Make sure there are no hidden fees. Effective communication with the chauffeur is essential to convey your preferences. Also, any changes in your schedule. A good chauffeur respects your privacy and maintains confidentiality. By following these tips, you can manage how to hire a chauffeur with confidence. It ensures a smooth, safe, and comfortable trip, too.
Planning all details
When choosing a chauffeur, careful planning is essential to ensure a smooth and stress-free experience. Here are some planning tips:
Define Your Needs

: Determine the purpose of your chauffeur service. Is it for airport transfers, business meetings, special events, or leisure travel? Knowing your specific requirements will help you choose the right vehicle and service package.

Research Service Providers

: Look for reputable chauffeur service companies. For example, Traserbas has a proven track record of professionalism and reliability. Read reviews, seek recommendations, and check for licensing and insurance.

Book in Advance

: Make your reservation well in advance. Especially during peak seasons or for special occasions, to secure the vehicle and chauffeur of your choice.

Communicate Special Requests

: Discuss all specific requests with the service provider.

Provide Detailed Itinerary

: Share your travel itinerary. It includes pick-up and drop-off locations, schedules, and any stops you plan to make to ensure a seamless journey.
By planning and communicating your needs, you can manage how to hire a chauffeur service. It will align perfectly with your requirements, and you will enjoy a comfortable transportation experience.
Ask for recommendations
Asking for recommendations is a valuable step when looking to hire a chauffeur. Seek advice from friends, family, colleagues, or acquaintances who have used chauffeur services. This will help you to provide insights and lead you to trustworthy options. Start by reaching out to your network to inquire about their experiences. Focusing on aspects such as professionalism, punctuality, and satisfaction. Ask for referrals to chauffeur services they have found reliable and efficient. Online reviews and testimonials can also serve as virtual recommendations. 
You need to peruse Google Reviews or driver service websites. This will help you to provide more insights into the reliability of providers. Remember to consider the specific needs and preferences of the individuals giving recommendations. These may vary. In the end, the goal is to gather information that helps you manage how to hire a personal driver. Such service will align with your transportation requirements and expectations.
Also, you can read our guide on how to become a chauffeur in order to better understand the chauffeur's work.
How Much Do Chauffeurs Cost?
The cost of hiring a chauffeur can vary depending on several factors. The primary determinants of chauffeur service costs include the location. Also, the type of vehicle, the duration of service, and any amenities or services requested. Our bits of advice will help you to manage how much chauffeurs cost.
Location

: Urban areas and cities with high demand for chauffeur services may have higher hourly rates or flat fees. Compared to less populated areas.

Vehicle Type

: The choice of car plays a major role in the cost. Luxury or specialty vehicles come with a higher price tag than standard sedans or SUVs.

Duration

: Chauffeur services are usually priced by the hour, so the length of your journey will impact the total cost. Longer trips naturally incur higher fees.

More Services

: Special event packages and airport meet-and-greet services can also affect the price.
To provide a rough estimate, hourly rates for chauffeur services can range from $50 to $150 or more. It's advisable to request a quote from the chauffeur service provider. It specifies the exact pricing for your unique requirements. This will help you budget accordingly and avoid unexpected expenses.
How Much Is a Chauffeur for a Day?
How much a chauffeur for a day can vary based on many factors. Among them are location, the type of car, and the chauffeur option provider. Also, any extra services requested. In general, a full day of driver service can range from approximately $350 to $800 or more.
Location

: Rates differ by region, with major cities and high-demand areas often charging higher fees.

Car Type

: The choice of auto plays a large role in the cost. Luxury or specialty vehicles tend to be more expensive compared to standard sedans or SUVs.

Duration

: A full day spans 8 to 10 hours. Overtime charges may apply if you exceed this timeframe.

Extra Services

: Costs can increase if you need more services. Such as airport transfers, event packages, or specific amenities in the vehicle.

Gratuity

: Be sure to factor in gratuity, 15-20% of the total cost, to reward your chauffeur for their service.
To get an accurate quote, it's advisable to contact chauffeur service providers directly. Also, provide them with your specific requirements. They include the type of vehicle and any more services you need for your day. This will help you to manage how much a chauffeur is for a day. So you may save your budget accordingly and avoid any unexpected costs.
How to Hire a Personal Driver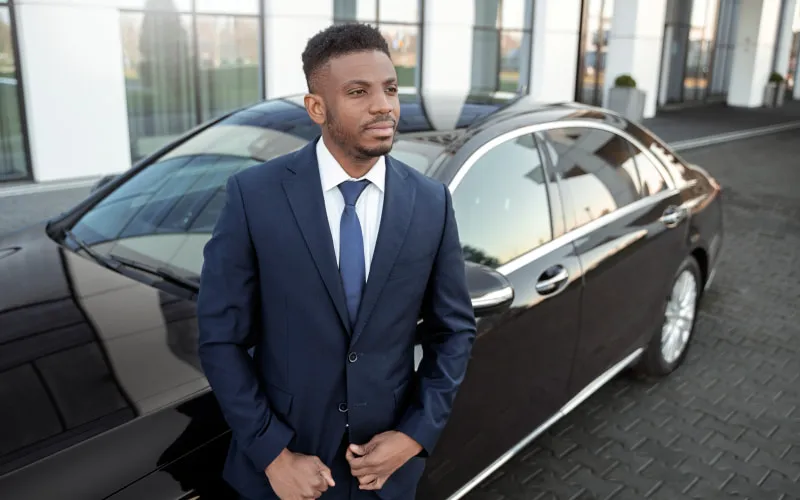 Engaging a personal chauffeur or driver requires careful consideration to ensure a safe and reliable service. It is necessary to stick to our pieces of advice. They will help you to manage the question of how to hire a chauffeur: 
Determine the purpose and frequency of your chauffeur service; 

Seek reputable personal drivers in your area;

Look for reviews, testimonials, and recommendations from friends or colleagues; 

Ensure that both the driver and the service provider have the required licenses. Also, adequate insurance coverage;

If you're hiring a personal driver, conduct interviews. This way, you may assess their professionalism, driving skills, and reliability; 

Clarify payment terms, working hours, and any more responsibilities; 

For your safety, perform thorough background checks on potential drivers. It includes driving records and criminal history;

Consider a trial period to assess the driver's suitability for your needs;

Maintain clear and open communication with your driver. It must be about schedules, preferences, and expectations. 
By following these steps, you can learn how to hire a personal driver who meets your requirements. Also, it provides a safe and reliable transportation service.
Vehicle inspection
When engaging a personal driver, conducting a vehicle inspection is a crucial step to ensure safety and comfort. Request to examine the driver's vehicle, paying attention to:
Cleanliness

: The vehicle should be clean and well-maintained, reflecting the driver's professionalism.

Safety Features

: The vehicle must fit with essential safety features. For example, seatbelts, airbags, and functioning brakes  

Licensing

: Ensure the driver's car has insurance. Also, registration adheres to local regulations.

Comfort

: Assess the comfort of the vehicle to ensure a pleasant ride.
A thorough auto inspection helps you to know how to hire a chauffeur. Also, it provides peace of mind about the safety and quality of the transportation your driver provides.
Conclusion
Engaging a personal driver is an excellent choice for those seeking comfort. Also, a touch of luxury in their transportation needs. It is necessary to consider factors like reputation, licensing, vehicle quality, and pricing. Pay attention to personal recommendations, too. It's important to communicate your requirements and expectations with the driver service provider. This will help you to ensure a customized and enjoyable experience. Whether it's for business travel, special occasions, or everyday convenience. 
A professional driver can enhance your journey, providing safe, stress-free, and reliable transportation. By following the right steps and due diligence, you can manage how to hire a chauffeur service. It will cater to your unique needs and preferences. Also, making your travel experiences memorable and comfortable. If you choose Traserbas, your trip will be at the highest level. We have only professional drivers with many years of experience. Also, we offer a huge variety of the newest cars.
This is a reputable car service company known for its commitment to professionalism. Also, punctuality and high-quality transportation experiences. Choosing Traserbas ensures access to a fleet of well-maintained vehicles. Our professionally trained drivers offer convenience and reliability.
We offer a variety of vehicle types to cater to diverse customer needs and preferences. Common options may include Mercedec S, E, and V class, SUVs and, specialty autos, or larger cars for group transportation. The specific selection of vehicles may vary. It depends on the region and availability. The company strives to provide a range of options to meet different transportation requirements.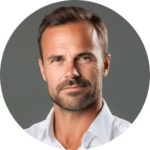 Adrian Mueller
Adrian Mueller, a writer at Traserbas, specializes in capturing the distinct charm of Switzerland. Combining his passion for cars with his deep appreciation for Switzerland, he seamlessly intertwines the two to provide readers with a captivating viewpoint. Adrian finds immense joy in sharing his expertise about Switzerland