Hire Business Executive Limousine Services in Zurich & VIP Airport Limos at 24/7 Affordable Fixed Prices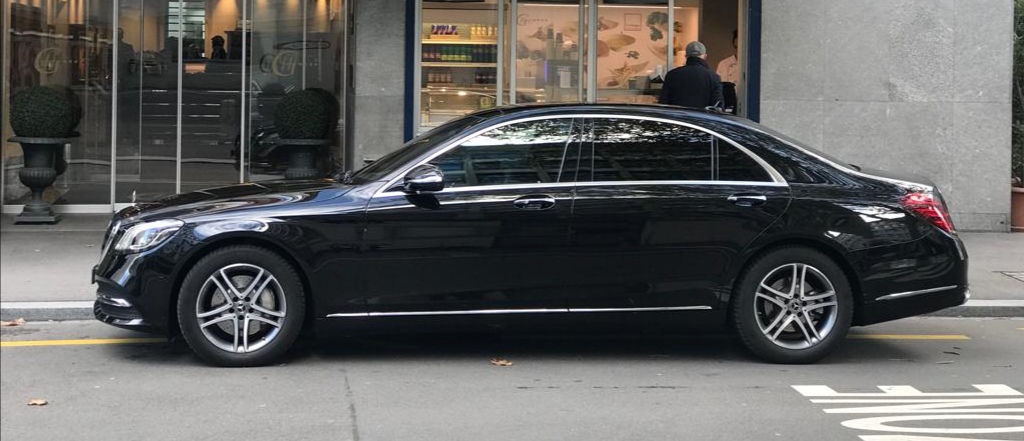 Traserbas Limousine Services Available 24/7 in Zurich, Switzerland
Hire Traserbas Limousine Service in Zurich round the clock for Zurich airport transfers, roadshows, business meetings, events, leisure travel, corporate transportation and much more! Traserbas is available 24/7 to take your booking. Luxury first class limo service for any kind of occasion with new business and VIP Mercedes S class limousines, multilingual and well trained professional drivers.
Daily Limousine Rental Rates
6 hours total price Chf 640 incl. 150km
8 hours total price Chf 740 incl. 150km
10 hours total price Chf 840 incl. 150km
12 hours total price Chf 990 incl. 150km
Additional km Chf 4/km
Additional hrs. Chf 80
Zurich Limo Service around Switzerland
No matter which occasion, with Traserbas limousine service to and from Zurich you are able to reach any destination, descreet, safe and really comfortable. Hire our limos to travel from Zurich airport to St. Moritz, Zermatt or Verbier for your next ski trip, or rent a business class limousine in Zurich with your private driver to make your next roadshow in Switzerland a carefree pleasure, we have also luxury first class limos for any VIP transportation service. Our limo chauffeurs are trained not only to drive professionally, but also for your attentions during your limousine tour. We try any wish to fulfill.
Famous as the best Limousine Service in Zurich
Traserbas limousine service in Zurich is known as the best rated limo service in Switzerland. Combination of  Mercedes S class limousines with professional chauffeurs and really awesome prices, and no matter if you are looking for business executive, VIP, or luxury first class limos, don't look further than you can book right now your private limo at simply and transparent pricing for roadshow, event, wedding, corporate travel or any other ocassion. Compare also our rates with other luxury and corporate executive transportation services but we can guarantee you best service at great prices.
City & Airport Limo Services
Whether a private limo from the Zurich city or Zurich airport our drivers are available anytime to pick you up and to take you wherever you need to go. Your executive chauffeur at your disposal is one of our most booked services. You can hire your desired black and luxury S class limousine at best hourly rates or for a unbeatable fixed price for a day. We have everything from business executives to VIP limousines, Traserbas is here for you to care about all your Zurich limousine service needs.
Also the Best limousine Service you can Book Quick & Easy
Just send us a email or give us a call on +41 78 861 35 50 you will be surprised how easy is it to work with us. No registration and no payment in advance needed. Book now and pay after the service when our excellent service is finished.