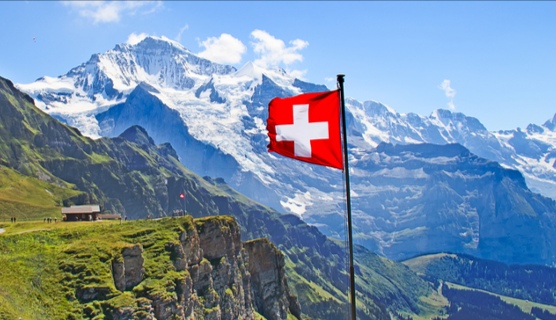 12 Must Visit Cities in Switzerland by Traserbas
Even for those who don't consider themselves travelers, Switzerland should be on the list of places to see for everybody. From being a home to some of the best mountains of the Alps, and to contain historic cities such as Zurich and Basel, there are so many wonderful opportunities to have a great adventure in the country of Switzerland. This article will give you some of the best places to see while you are visiting this magnificent country.
Zurich
Lake Zurich: This is a real treat if you're into witnessing some stunning scenery. What makes this lake an eye-catcher, is that it's shaped like a crescent, and holds beautiful clear water. Here, you will also see swans swimming around, and plenty of yachts floating about, making it a wonderful spectacle to refuse to see.
Altstadt: This place is considered to be the city's 'old town'. With a combination of medieval and contemporary streets, Altstadt is full of places that symbolize the city's nightlife, culture, and shopping districts. If you're into history, then it's good to know that Altstadt has some historic monuments, including the 17th Century Town Hall and four medieval churches.
Swiss National Museum: More history for those who seek it. If you visit the Swiss National Museum, you'll find the largest collection of historical artifacts surrounding the country's culture and past. This tour is worth your time, especially after witnessing the medieval period and its stunning Gothic art. It's certainly considered one of the better periods to experience during your time at the museum, but other notaries include the Swiss Art Movement and the Prehistoric weapons tools at the beginning of the tour.
Zurich Zoo: There are many zoos across the world, but there aren't many better than the Zurich Zoo. If you are visiting Zurich, then going to the zoo would be an excellent choice. For those who expect a zoo to follow strict guidelines so that animals are well looked after, you'll be glad to know that Zurich Zoo has some of the best standards across the globe. After careful planning of the habitats, there happens to be a great deal of space for the animals to roam around – something that not a lot of zoos have accomplished. The most impressive feature of the zoo has to be the viewing at Kaeng Krechen Park, where you can witness Indian Elephants in an underwater area while they take a dip.
Uetliberg: For those of you who love the outdoors, then there's a place where you can truly appreciate the site that's in front of you. On this mountain peak, you'll be able to take sight on a spectacular view. If you're lucky enough to visit on a clear sunny day, you'll be able to see deep blue water, a mountain range in the distance, and a sequence of green trees and fields surrounding parts of the beautiful city. If you love to hike, then visiting Uetliberg is a high recommendation. You may also be glad to know that there is a cable car available between Felsenegg and Adliswil.
Limmat Cruise: There's no denying that a lot of travelers love to experience a boat ride from time to time. If you are one of those people, look no further than the Limmat river cruise, where you can really explore parts of the city in a different light. However, you will have to pick your time to take this cruise wisely, as it's only open between the months of April and October.
Museum of Art: This museum holds pieces that date back all the way to the 13th century. However, if you prefer art that's a lot more contemporary, then it has that to offer to. Mainly boasting pieces that were created by famous Swiss artists, there's also works from international professionals to. These works include Van Gough, Monet, and even Picasso. If you like to visit art galleries, Zurich's museum is a great way to treat yourself.
Basel
Altstadt: One of Swiss national's heritage sites. With plenty of memorable walks amongst this area of the city, you'll be able to experience several themed walks during your visit. With this, you'll be able to enjoy seeing some peculiar, old-fashioned buildings that can tell you many stories. If you enter the tourist office, they'll be able to recommend the trails that are worth your time. If you're fortunate enough to be there, make sure to check out the irregular town houses of Petergasse and the jovial monkey fountain on Andreaplatz. These are the most popular sites at Altstadt.
Kunstmuseum Basel: For art lovers, this is certainly your dreamland. It displays the works of many legendary artists of our history, including Elder and Rubens. Furthermore, there are stunning pieces on show that were created by artists like Van Gough and Monet, and it also has a separate collection for well-known paintings by the infamous Picasso. Even if you're not necessarily into art, this still may be a great experience for you.
Basel City Hall: City Hall's are normally a site in which you visit during a city break, however, Basel City Hall should be near the top of anyone's list of places to see in Basel. When you stand in front of this building, you'll find yourself mesmerized by its architecture. What makes it so spectacular, is the deep red sandstone behemoth that was added to its construction during the 16th century. Many people, whether it's tourists or citizens, head here daily so that they can take advantage of the market. If you find yourself as one of these people, make sure you walk under the arch so that you can enter into the enthralling courtyard – built in the 17th century.
Basel Historical Museum: This museum actually has four locations. Three of them are in the city, and the other is in Munchenstein. If you are somebody who is really into the medieval period, then this museum is worth your time. Its biggest attraction is everything surrounding this period, plus the early modern age is worth the look too. When you're inside the museum, you'll be able to discover cathedral treasury, stained-glass, vintage coins, and tapestries. There's plenty to enjoy for those who love their history.
The River Rhine: If you're in Basel, then getting down to the river Rhine is must-do, especially if it's in the summer. You can enjoy the experience by chatting in a cafe on the bank, or lounging somewhere nearby. You get to see ferries float along the water, and you can see that the strong currents of the river allow them to travel without much propulsion. If you want to experience more from this water, then head out of the city where the Rhine transforms into the sea. Here, you'll be able to lounge with others, and go for a nice swim.
Here you can book a day trip or a tour from Basel
Geneva
Lake Geneva: The largest lake in central Europe. A sensational place to visit surrounded by parts of the Swiss Alps. If you're fortunate enough to witness this lake, then take it in, and appreciate where you are. The easiest way to travel to this place would be to catch a boat from the quay at Geneve-Mt-Blanc. When you arrive, there are multiple options to decide. Firstly, you could cross the lake from one part of the city to the other using a shuttle called the "mouette". Secondly, you could chill at a range of places along the shores. Lastly, there's always the option to take a three-hour cruise to Lausanne, something that many tourists take advantage of while they visit the city of Geneva.
Geneva Cathedral: Like many cathedrals, Geneva's is beautifully constructed. It's creation was completed as far back as the 12 century, and was once the home church of John Calvin, a French pastor during the Protestant Reformation. Among the cathedral, there are other buildings that are much older, including a basilica that dates back to the 4th century. During your visit, make sure to explore the ancient vestige underground at the archaeological site. And when you've finished that, head up to one of the towers so that you can take pleasure in viewing the Swiss Alps in the distance.
Vielle Ville: While you're in Geneva, take a couple of hours, at least, to explore the cobble stoned streets of Vielle Ville. If you take time to see the cathedral, then it's good to know that this place is just moments away. Being the largest historic center in Switzerland, Vielle Ville twists around the hill near the cathedral, and was once enclosed by defensive walls. Here, you'll be able to enjoy the old center, packed with fountains, view-terraces, and intriguing little corners to sit and chill, while appreciating a place of historic value.
CERN: For the science buffs, you may already be aware, but while you visit Geneva, you'll be within short distance of the CERN, the headquarters for the European Organization for Nuclear Research. Situated in the west of the center of Geneva, this is where historic scientific experiments are conducted. It's essential to know that this is the largest particle physics laboratory in the world, and you can book a tour of this place if it's any interest to you. During these tours, you will be able to absorb mind-bending science at its very best, as well as being able to enter two different museum exhibitions about the facility and its research.
Palais des Nations: Of course, New York has the biggest United Nations office on Earth. However, in Geneva, there is the second biggest United Nations office. Filled with flags on poles of every country in the front yard, this office holds thousands of intergovernmental meetings every year. If you're a political fanatic, then the tour it sells will be right for you. You will get an hour long tour with a choice of 15 different languages. The access you'll get on this tour, includes; the Assembly Hall, the Human Rights and Alliance of Civilizations Room, the Salle des Pas Perdus and the Council Chamber, where negotiations take place among various nations.
Bern
Old Town: A picturesque town center, made up of tall sandstone buildings in this medieval environment. All bars and cafes in this district have arcades on their ground-floors, so if you're in to gaming, this is your place to be. If you'd like to get involved with a walking tour, then attempt to find all 11 renaissance fountains while you roam these breath-taking streets. Each fountain dates back to the 16th century, and holds statues of famous members of the city's past.
Zytglogge: Built in the 12th century, known to being Bern's western gate, this beautiful tower is resounded for adding an iconic clock in 1530. This clock is one of the oldest in the whole of Switzerland, and is measured standard time in the Canton of Bern. There is an astronomical clock below, and they're both generated by the same mechanism. You will be able to see this at work during a tour, which starts daily from 14:30. If you get there early, then head to the Marktgasse so that you can be entertained by some awesome little shows.
Gurten: This is where the outdoor lovers can head to while visiting Bern. Gurten is Bern's hill, where you can look down onto some of the city while you're at the top. If this interests you, then a funicular nearby the Aare in Waben can take you up there. This has been a feature of the hill since 1899, and it gets to the top in just five minutes. If you're looking for something family-orientated, then visiting Gurten tops the list. Here you can cook up a barbecue, have fun playing activities, and get the chance for the children to ride the train at the miniature railway. If you happen to be at Gurten in mid-July, you'll be able to experience the Gurten Festival, which continues to grow in popularity, yea after year.
Bern Historical Museum: Another destination that values its history. This museum is Switzerland's second largest in this field. It holds collections that can date back to the Stone Age. The highlights of the museum include the spoil of war, which holds tapestries from Burgundy in the 15th and 16th centuries. Furthermore, there's an added section for the work of Einstein, in relation to his visit when he devised his theory of relativity in Bern. Here, you'll be able to see footage, objects, and photography of his work on the project.
Lucerne
Mount Pilatus: While you're visiting Lucerne, it will be difficult not to be amazed by this stunning mountain towards the south. Its peak is 2,128 meters high, and it's steeped in intriguing folklore. "Dragon Mountain", is its nickname, as once claimed by a medieval legend that the mountain was filled by dragons with healing powers. If you are travelling here in the summer, then you'll be glad to know that a special loop, the Goldene Rundfahrt, departs Lucerne by paddle steamer. More adventure occurs during this golden tour as you'll get to ride the world's steepest cogwheel railway, where you'll get to see some of the most spectacular views of your lifetime. Following this, you'll get to ride the "Dragon Ride" aerial cable way, and then back down via a gondola cable way.
Lake Lucerne: More natural beauty for those who love roaming the outdoors. Lake Lucerne is not to be missed when you travel to Lucerne. The body of water is resplendent, and its jagged shape propells you to explore. Mountains cover every side of the lake's four arms going off at sharp angles. You'll be able to see all this up close, as there's a 20th century cruise available with paddle steamers. Not only will you be able to witness the miraculous mountain range, there are waterside neighborhoods that will take your breath away to. Most of these homes were reconfigured in the late 19th century. With this, they are able to blend in with the memorable atmosphere surrounding the lake.
Old Town: When you visit the Old Town, give yourself enough time to spend on the right bank of the Reuss. Here, you'll be able to explore the historic nature of Lucerne. Begin the tour at the Weinmarkt, where you'll be surrounded by medieval guildhalls, where some are decorated with painted facades. Like the Old Town in Bern, Lucerne is also filled with shops and cafes that have arcades on their ground-floors. Spring from one to another by walking along cobblestone shopping streets, which delightfully, are free of any traffic as you roam around joyfully.
Swiss Museum of Transport: Switzerland'snumber one go-to when you hold a desire to see historic vehicles. Not only is it the best vehicle museum, it's also the most-visited museum in general. This tells you that it should be near the top of your list while you're in Lucerne. What you'll get to see during this tour, are trains, like Switzerland's first diesel locomotive, 30 air crafts and the Autotheater, and an astonishing attraction where an abundance of cars (from all eras), are stacked on shelves as if they were toys. A must-see for car enthusiasts.
Chapel Bridge: If you want to cross the oldest surviving truss bridge in the world, then head to Reuss' Chapel Bridge and walk 200 meters of the wooden covered bridge which dates from the 14th century. It's known as Lucerne's emblem, and the ceiling pediments are triangular paintings, manafactured in the 17th century. The bridge comes with devastating history, as many of these paintings were burned during a fire in 1993.
Read also our article about the perfect day trip from Basel to Lucerne
Interlaken
Schynige Platte: Take a train on a 115 year-old railway, overlooking and experiencing some of the most beautiful sites in Switzerland. Despite its old age, it's still one of the highest railway lines in the country. Taking this awesome adventure will allow you to experience the vistas of peaks and mountain pasture. By the time you reach the end of the line, you'll be in Scynige Platte, a ridge at 2,000 meters on the Schwarzhorn Mountain. From the top of this ridge, you'll be able to view parts of Interlaken, which will seem small from where you will be. You'll also be able to see other mountains such as Schrekhorn, the peak which sits 4,000 meters high. Another perk to this wonderful site is the Alpine garden, which boasts 650 flowering plants. Hiking around this part will just top off the trip nicely.
Harder Kulm: Another peak to contend with, this is Interlaken's very own mountain, which you can ascend in around 10 minutes via a funicular. As this vehicle takes you up for about 730 meters, you'll be able to see the stunning mountain views through the windows it has. When you reach the end of this climb, an enthralling view will be laid out before you. You will have your sight on two lakes; Lake Thun and Lake Brienz. Surrounding those will be great lengths of mountain range, and you could get to watch them as you take an afternoon bite to eat at a panoramic restaurant.
Lake Brienz: As you can see, visiting Interlaken allows you to explore so many spectacular outdoor sites. For travelers who want to witness the stunning, natural beauty that Switzerland offers, then Interlaken should be rocketed to the top of their lists. As stated, Lake Brienz should be another treat to give yourself if or when you are in Interlaken. What this lake offers, is a visual pleasure of turquoise toned water surrounded by mountain views. Additionally, it has a 500ft waterfall that plunges into the lake, and by ordering a cruise to take you around the luscious water, you will enjoy viewing the waterfall, as well as the castle-like hotel (Grand Hotel Geissbach) that serves a funicular which dates back to 1879.
Lake Thun: If Lake Brienz makes the list, then so should Lake Thun. Both are equally as stunning, but each of them offer something entirely different. If you're into windsurfing or sailing, then this lake is more for you. The reason for this is that it catches a prevailing breeze, allowing you to enjoy great sessions on the water. The woodland areas that surround this lake, gives it more of an enticing look. While you're enjoying the lake in Thun, make sure to check out other places such as Thun Castle and Schadau Park.
St. Beatus Caves: Getting its name from the 6th century Irish monk, Beatus, this cave system is right above Lake Thun. According to folklore, Beatus once lived here, and ousted a dragon on his way in. This impressive group of caves is certainly worth the time, as you'll get to experience dark chambers, where you'll come across chasms, strange concretions, and underground waterfalls. If you want to find out more about the history of these caves, then take advantage of the Cave Museum, which will also explain their wildlife and geology.
Grindelwald
First: If you want a mountain adventure, get yourself to Grindelwald, and catch the gondola to the minor summit on Schwarzhorn. What you'll experience here, is the First Cliff Walk. This is a metallic walkway, which connects with the side of the cliff to allow you to view down a 45-meter drop. And then if that isn't enough, you have the option to ride the First Flyer, an 800 meter zip-line which reaches 84km/h. But the fun doesn't stop there. There is more high-altitude activities to do while you gawp at the mountains, lakes, waterfalls, and Alpine pastures around you. You'll be able to hire mountain carts, or what they call 'trottibikes', a hybrid of bicycles and scooters.
Bachalpsee: Not far from the gondola stop at First is a breath-taking Alpine lake. With an altitude of 2,265 meters, this place illustrates a wonderful Alpine scene. Here, you'll get to witness grassy banks, reflective waters, and distant mountains to make a stunning backdrop. If you manage the chance to hike this area in mid-summer, you'll discover thousands of wildflowers scattered across parts of the landscape.
Mannlichen: Taking this Grindelwald-Mannlichen cable railway, will lift you to this mountain peak at 1,300 meters high. This cable way is the third largest in the world for its kind, and you can experience a 30-minute climb that displays sublime scenery on its way. When you reach the end of the cable way line, you can continue on to the town of Wengen, or you could hike back down towards Grindelwald, where you can catch the gondola half-way down.
Eiger Trail: For those who just love to hike, then take yourselves to Eiger Trail, and enjoy a 6 kilometer route which leads you right to the foot of Eiger's north face. This is a popular place to be for climbers, as they love to experience the grueling ascents of the rock – which sits at 1,600 meters high. If you'd like to see them in action, then bring your best pair of binoculars with you. This way, you'll be able to watch them pick their way up the wall, as well as getting a better look at the surrounding landscape.
Jungfraujoch: If you find yourself a visitor of Grindelwald, then heading to Jungfraujoch is a must. It's a once-in-a-lifetime experience, as you'll be high up in the Alps, you'll be on the 'highest railway in the world'. To achieve this, you need to go from Grindelwald Grund where you catch the train from Kleine Scheidegg. When you complete the highest railway in the world, you will be 3,454 meters high, known as the 'Top of Europe'. If you manage it this far, head even higher to the Sphinx Observatory for 360degree views as far as the Vosges in France.
Lauterbrunnen
Staubbach Falls: To visit Lauterbrunnen, usually it's best to stay in Interlaken, and travel to it on the day you plan to go. To do this, you ought to take the train from Interlaken to Lauterbrunnen in the morning. From the station, it's an easy walk through the village to a number of different site points of Staubbach Falls. When you envision the waterfall, you will be nothing short of impressed, as you'll see water thrashing down from 300 meter high peaks and onto the river that cuts through Lauterbrunnen village. When you're finished with seeing the waterfall from afar, and gathered the photos you've taken, head towards the water and walk up the stairs and into a man-made grotto that will take you behind the waterfalls. From inside this grotto, the scene looks staggering, and you'll find yourself thinking you're within a scene from Jurassic Park, although there will not be any dinosaurs! However, if it's a clear day, you will be able to discover base jumpers and para gliders soaring through the air, mainly above the waterfalls.
Mount Schilthorn: When you're finished taking in the magnificent Staubbach Falls, hop onto the number 141 bus, and head to Stechelberg Gondola Station, where you'll be at the base of Mount Schilthorn. This bus departs from Lauterbrunnen to Schilthorn every 30 minutes, and you need to catch it from right outside the railway station. The length of the journey is around 30 minutes, and if you're using a Swiss travel pass, you'll be able to ride the gondola where it will take you to the revolving restaurant – a perfect place to grab a bite to eat for the afternoon. When you're ready to appreciate the view of Mount Schilthorn, you'll notice that it's a popular destination for skiers. If you're not a skier, and you have no plans to ski, then not to worry, you can still head up to the famous Piz Gloria and witness the stunning viewpoints ahead of you. For the James Bond fans, interestingly enough, one of the old Bond movies was filmed at Piz Gloria back in 1969. You can expect to see a whole load of Bond memorabilia when you reach it. The last exciting aspect about Mount Schilthorn, is that there's a knee-jittering thrill walk from around the front face of the mountain. If you're a bit of an adrenaline junkie, then this dare is for you!
Wengen Village: Before you end your day, ride the gondola back down to Stechelberg Gondola Station and jump back on the 141 bus to Lauterbrunnen, where you'll head into the railway station and find the platform that's heading to Wengen. The iconic yellow train will lead you up and over the mountainside and into Wengen Village, which is situated on the opposite side of the valley. Here, is another ski field, so you can tell that Lauterbrunnen is a hot spot for skiing hobbyists. If you're not there to ski, then take a walk around the village, grasp the culture, and see how the locals live their lives here on the mountain.
Schaffhausen
Medieval Old Town: This place is a car-free 'Old Town' that's filled with intriguing monuments for you to explore. Here, you can find, stone clock towers, fountain statues, painted facades, and decorated bay windows. The architecture of the buildings in this area are phenomenal, and when you visit the Haus Zum Ritter, you will know exactly why. The exterior features one of the most important Renaissance frescoes north of the Alps. An additional highlight of the Old Town, is the Fronwagplatz, a popular meeting place for the locals. This is where you can find cafe's, historical statues, and more public fountains to take awesome photos of.
Munot Fortress: When you pass through Schaffhausen, make sure to visit the Munot Fortress, as it's considered the symbol of the city. It's a 16th century round fortress that sits on the top of a hill, overlooking the rest of the city. Surrounding the building, there's a small vineyard and a moat. However, interestingly, the moat isn't filled with water, but is inhabited by a family of deer. The awesome part about this, is that the stag of the group is always named after the city's current mayor. Once you're finished looking at everything inside the fortress, walk up the curved ramp that takes you right to the top. Here, you'll be rewarded with a stunning view of the River Rhine and the Old Town.
River Rhine: Here, you can take a long walk along the waterfront. From this point you'll be able to capture some great photos of Munot Fortress, including the vineyard. After taking photgraphs and exploring in shops, you can grab something to eat, whether it's lunch or dinner, and just relax in a peaceful environment. If you eat here in the evening, then stay late enough to dine besides the Rhine and under the stars.
Rhine Falls: You will have to catch a train to reach the Rhine Falls, despite it being nearby, but it's certainly worth the time. At 150 meters wide, and 23 meters high, the Rhine Falls are the largest waterfall in the whole of Europe, so it gives you more of an incentive to visit here. Every summer, approximately, 600,000 liters of water per second splash down to the Rheinfall basin, creating a mist in the air. Even though you have to pay, there is a viewing platform available for you to grab plenty of photographs up close.
Montreux
Chateau de Chillon: This is Switzerland's most visited historical building, which was constructed in the 13th century. While you visit this medieval castle, expect to see several frescoes and Gothic dungeons, with the latter once being the subject of a Lord Byron poem, named 'The Prisoner of Chillon'. The poem includes great detail of the castle's surrounding, so it could be a fun idea if you read the poem as you tour around the majestic castle. Be thrilled by its haunting interior, and make sure to take fantastic photographs of its stature. It will make awesome postcards.
Queen: The Studio Experience: This place is aimed for all fans, or all upcoming fans of the infamous rock band, 'Queen'. It is located at the Montreux Mountain Studios where the band created a large number of their most decorated albums. During your time at this magnificent tribute organization, you'll be able to see memorabilia. For instance, you'll be able to see photographs, signatures, and original copies of lyrics wrote. The most notorious section of this experience has to be the sound studio, where you'll get to witness where the band's lead singer, Freddie Mercury, recorded his last songs.
Lantern Trail of Les Pleiades: It may not be the top of everyone's list of places to see, but it's certainly worth the mention, and one that is recommended, especially in the winter. To get the most of the experience, take the train from Montreux to Les Pleiades train station. This is where you can follow a trail led by a whole range of lanterns. Make sure to wear snowshoes and explore the magical, wintry atmosphere that the lanterns help generate. Before you set out the leave, make sure not to go without trying some of its traditional fondue.
Gorges du Chauderon: During your visit to Montreux, make sure to check out the Gorges du Chauderon. The La Baye de Montreux river flows from this stunning gorge and makes its way to Lake Geneva. If you enjoy a hike, there is always the option to walk to and from Montreux, as trails are clearly marked for you to follow. In taking this, not only will you able to reach the gorge, but you'll have a wonderful time exploring the wooded trails along your way.
Lausanne
Lausanne Cathedral: A 13th century building that is one of the last of its kind in Europe. With every day of the year, between the hours of 22:00 and 02:00, it makes its sound to mark the hours. Its beautiful architecture includes a sandstone image of the Virgin and Child in the Narthex, and the 13th century sculptural figures on the southern portal where there are an abundance of medieval paint. What you'll also discover, in the southern facade, is the rose window ahead of its time.
Olympic Museum: Dubbed as the Olympic capital, Lausanne is home to the International Olympic Committee. Here, you'll be able to get the inside track of all the Olympic documents from each event of its past. These documents are placed on the second floor of the building. The museum is located at the south of the center at Ouchy, where you'll get to experience a spectacular view of Lake Geneva at the top of the Olympic Park. You can expect to see three different floors of the museum during your tour. The first floor focuses on the ancient history of the games, and its modern resurrection during the 19th century. The top floor is home to the interactive Olympic Spirit exhibition, where you can find out the skills needed to be an Olympian. It tests your physical attributes and your mental prowess.
Ouchy Promenade: If you're after a day out, when the sun is shining, then you need to be visiting Ouchy Promenade. Here, there's a one kilometer-long walk where you can take sight of Lake Geneva. During the weekends, this place is filled with families and couples out for their strolls, giving it a wonderful vibe to be around. If you find the time, you can head to Place de la Navigation, where you can either hit a market, or perhaps a live concert. Then after, stop and stare at the beauty of the lake, and watch the ferries sail on by, including the CGN floating to and from the busiest port of the lake.
Musee de l'Elysee: Coming here will certainly be worth your time, as you'll be exploring one of Europe's greatest photography museums. Formed in the 18th century, this mansion overlooks the beautiful lake. Inside this building, you'll find more than 100,000 photographs in the galleries. Furthermore, you'll get to learn more about photography, as it teaches you a range of different techniques. What makes this museum that extra little bit special, is that in 2011, it purchased Charlie Chaplin's personal album, which contains over 10,000 photographs he recorded during his career.
Jungfrau Region
The Jungfrau region is made up of different towns and cities in Switzerland. Many have already been listed in this article, but this section will focus on other destinations that are worth traveling to while you're in this magnificent region.
Murren: At the bottom of Schilthorn, a sunny terrace above Lauterbrunnen valley, the narrow streets of Murren situates with its 19th century atmosphere. You can access this little village by leaving from Lauterbrunnen, and taking the funicular to Grutschalp. From here, you'll take the 5.5 kilometer narrow-gorge railroad, which passes by waterfalls and craggy rock faces that lead you into the center of the village. Murren is a popular tourist resort, especially because it's home to the biggest amateur ski race in the world. This event takes place annually, so if you're nearby during the time of the event, do not turn down the chance to attend.
Trummelbach Falls: These waterfalls plunge down in five rushing cascades that swirl through a vertical gorge that's shaped like a corkscrew. You can find these falls practically hidden inside Schwarze Monch, where you can take elevators inside the mountain so that you can reach walkways in order to view the water gushing down. You'll notice that the rock has worn away over the years, as the speed of the water raining down, and the fact that it carries rock and gravel along with it, is the reason why. As the world's only underground waterfalls that are accessible by lifts, galleries, and platforms inside a mountain, makes it a wonderful place to travel while you're in the Jungfrau Region.
Faulhorn: Faulhorn is 2,681 meters high, and is renowned for its amazing views. At the top, you'll be able to witness the peaks of the Bernese Oberland, and you'll be glad you did. To get to this view, you will need to take a chair-lift, which takes around 30 minutes to complete. This will only get you as far as the First station. From here, you'll walk for an hour, in the direction of the Bachalpsee. However, for the hardcore hikers, if you want to climb the entirety of the journey, then start out at Grindelwald, and give yourself 3.5 hours to get yourself to the peak.
As you can see, there are plenty of wonderful places you can see during your travel to Switzerland. If you're someone, or perhaps a family, or a group of people who love to experience the outdoors, then Switzerland is the perfect country for you. There is so much on offer, whether it's sailing on luscious lake water, climbing the snow on mountains, or hundreds of meters in the air riding cable ways, there is so much to enjoy.