Corporate Executive Car Service Zurich, Airport, Switzerland by TRASERBAS

Book Traserbas Corporate Executive Car Service in Zurich for Zurich Airport Transfer, Roadshow (Meeting), Events and more!
Quick Quote
Traserbas Car Service Zurich (Airport) for any Occasion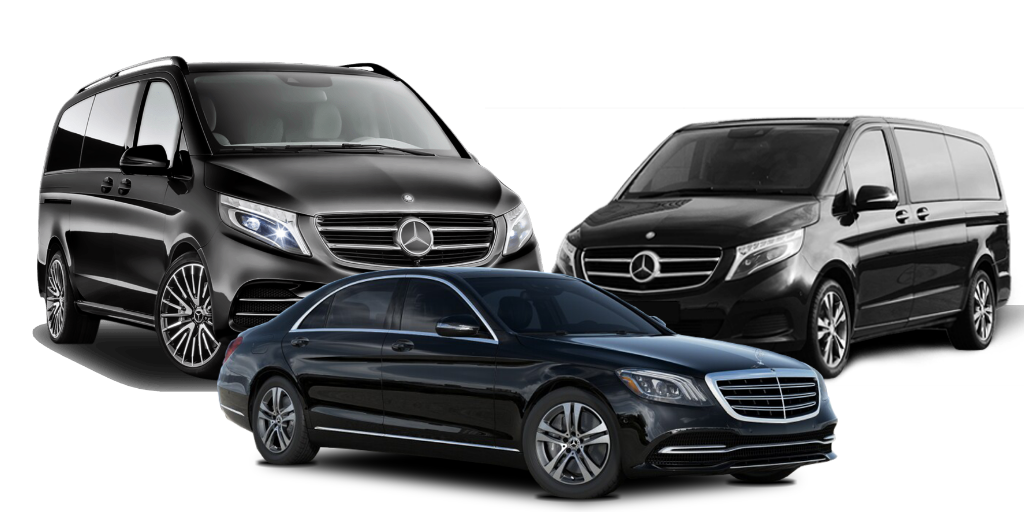 Your are looking for a business executive, corporate, luxury or just a private car service for your family vacation in Zurich, Switzerland? Traserbas is the right address, hire your executive car service in Zurich for business airport transfers and all your corporate transprtation needs. Limousine and van car service rental in Zurich made simple with Traserbas personal booking service.
Hire Business Executive Car Service in Zurich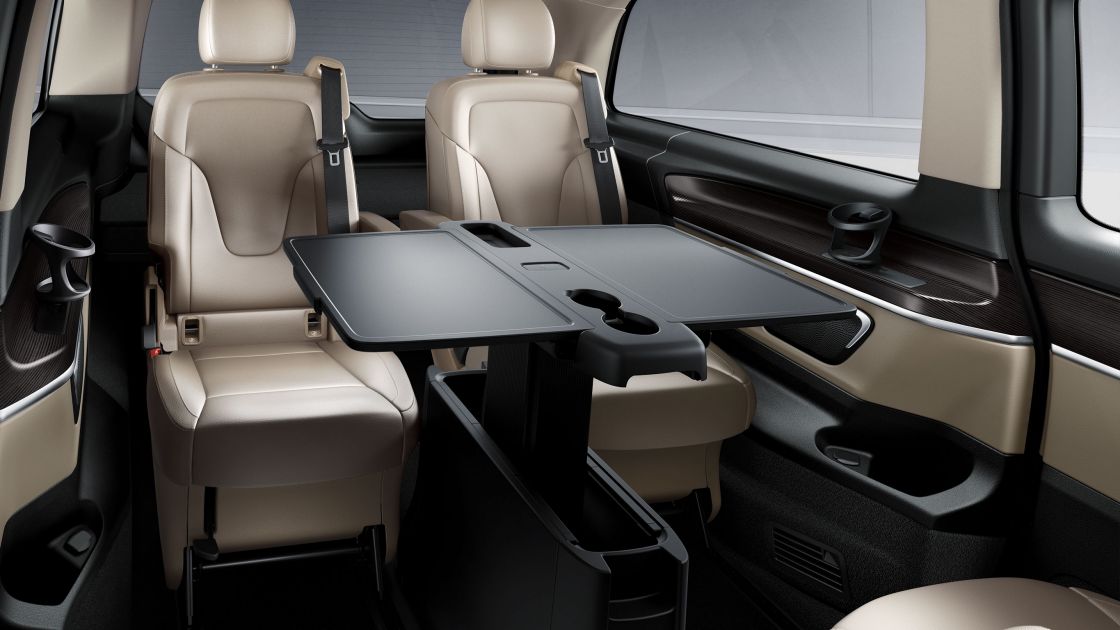 Traserbas business full service at affordable all inclusive rates allow you to be relaxed at the time when you arrive at the Zurich airport. You have business meetings which you have attend on time. Let us plan your executive car service needs from your arrival in Zurich. The driver will pick you up at the hotel, airport or at your desired pick up location to drive you comfortable from one meeting to another meeting.
Hire Private Car Service Zurich (Airport) for Family Vacation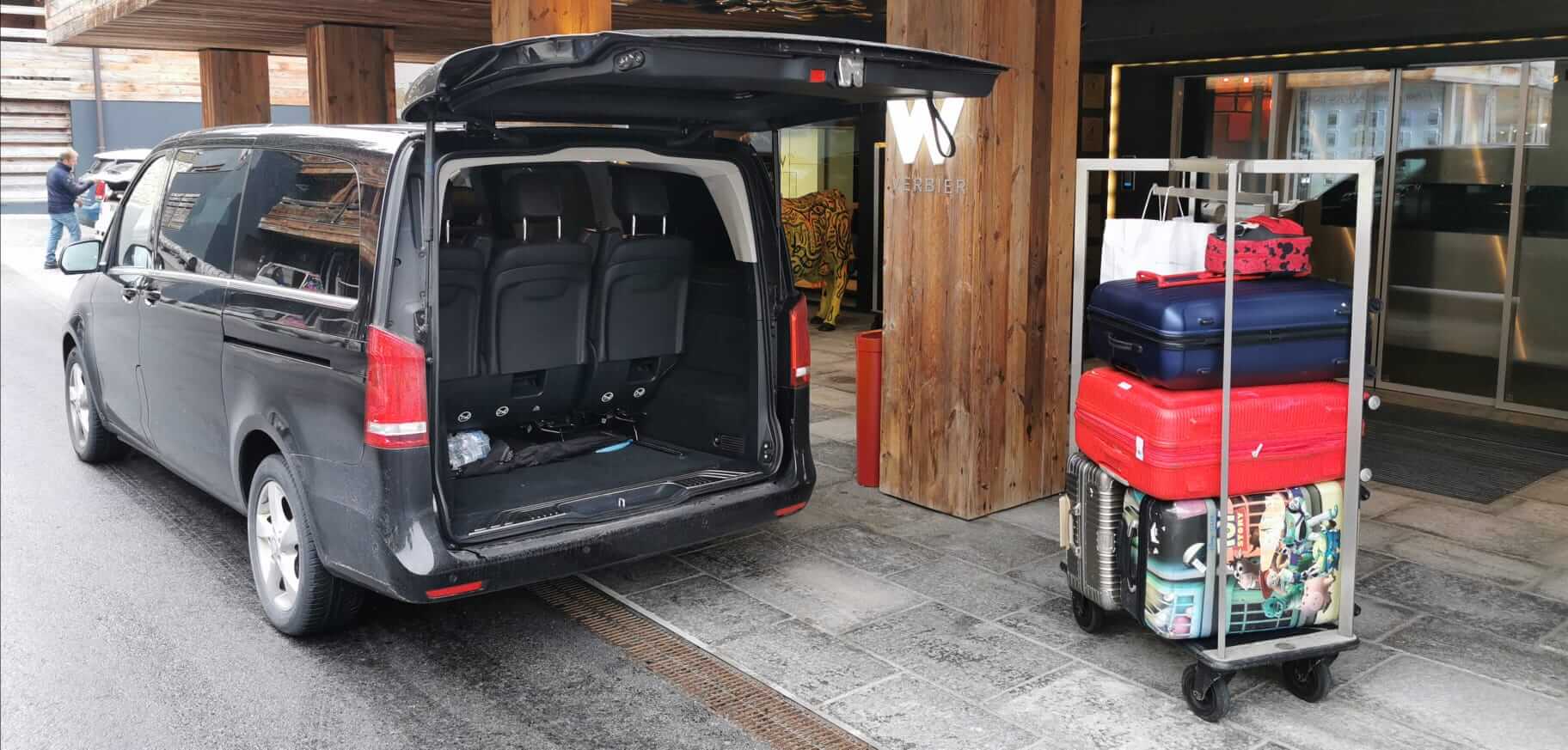 Not only airport transfer to and from the Zurich international airport. Hire Traserbas private car service in Zurich at your disposal and travel care free as a couple or with kids. Infant seats, car booster and car child seats for free with plenty room for all your luggage. No surprises at the payment because all our offered prices are all inclusive rates with absolutly no hidden charges.
Full Day Car Service Rental
You can rent your private car service from and to Zurich airport as well as in Zurich city for day trips or meetings within and outside Zurich in Switzerland, Germany, France, Italy and Austria. Profit from a full day car service rental and enjoy the advantages of a private driver with your car which suits your needs.
Car service for Airport Transfers
There is no other option than to book with us your private car service to or from the Zurich airport if you want to arrive stress free to your final destination or to catch your flight. Pick up in the arrivals with your name plate is including in all our rates. You can expect a clean and impeccable car with your personal chauffeur.
Reliable Car Service to & from Zurich Airport
Are you looking for a reliable car service Zurich airport that can help you travel in Zurich, Basel and the rest of Switzerland? Our Zurich airport transfer and car services in Zurich, Basel and Switzerland are all tailored to suit your transportation needs. You will be able to get picked up wherever you are and be transferred to your required destination. Whether you're at the airport and you need to get to your hotel, or you're at the cruise port and you need to transfer to the airport for your flight home, we can drive you so that you arrive on time and safely minus all the stress.
Car Service to & from Zurich Airport – Clean & Impeccable Vehicles
If you're looking for a relaxing, affordable and professional car chauffeur to or from Zurich Airport, then our Zurich Airport car service is exactly what you're looking for. Our private car transfer service has a great collection of vehicles spreading further than just cars. Our drivers drive sedans, vans, minivans, SUVs, town cars, limousines & minibuses and of course clean and impeccable.
Competitively priced private chauffeuring by TRASERBAS
When you need a low-cost car service Zurich airportr to the city or directly to your hotel, you can rely on us. We are a team of dedicated chauffeurs who are passionate about our work. We not only aim to drive you around safely and skilfully, but we aim to provide a comprehensive transfer service. Although we offer cheap prices, it doesn't at all detract from the quality of our car shuttle service to and from Zurich airport. Our private hire always comes with a professional driver. It will be a door to door service where the driver will meet you personally and the vehicle will be exclusive to you.
A relaxing, reliable and dependable car transfer service
A large part of our transportation service, which many of our clients use us for, is out car transfer to Zurich and Basel airports. Many of our new and returning customers opt to use our premium airport transportation services; and no wonder, we're the leading private transportation company in Switzerland! Our attention to detail has had a lot to do with us gaining our brilliant reputation across Switzerland. We're devoted to quality customer service, which means that every single aspect of our service before, during and after must reach the highest level. How do we achieve these great results every single time? By working with the best chauffeurs, adding the best luxury vehicles to our fleet and offering the best range of options to personalise your car journey.
TRASERBAS is available to take your booking
Our team of chauffeurs are available right now to take your booking. No need to wait till we're open to give us a call, you can book our car service Zurich airport right now if you wanted to. We pride ourselves on our customer service, that is why we are open 24 hours a day, 7 days a week. We strive to ensure that every point of contact between us and our clients to provide the best experience.
If you would like to find out more about what we can do for you, then please, get in contact with us!
Phone +41 78 861 35 50
Email: contact@traserbas.com
Popular Destinations to and from Zurich Airport with TRASERBAS Car Service
| | |
| --- | --- |
| Total KM | 188 |
| Driving Time | 2 h 15 min |
| Total Price | Swiss franc 560 / Euros 520 |
| Max. Passengers | 7 |
| Vehicle | Mercedes E class, Vito or V class |
| | |
| --- | --- |
| Total KM | 123 |
| Driving Time | 1 h 40 min |
| Total Price | Swiss franc 420 / Euros 390 |
| Max. Passengers | 7 |
| Vehicle | Mercedes E class, Vito or V class |
| | |
| --- | --- |
| Total KM | 95 |
| Driving Time approx. | 1 h 10 min |
| Total Price | Swiss franc 300 / Euros 280 |
| Max. Passengers | 7 |
| Vehicle | Mercedes E or V class |
| | |
| --- | --- |
| Total KM | 93 |
| Driving Time | 1 h 5 min |
| Total Price | Swiss franc 280 / Euros 260 |
| Max. Passengers | 7 |
| Vehicle | Mercedes E/ Vito or V class |
| | |
| --- | --- |
| Total KM | 153 |
| Driving Time | 2 h 15 min |
| Total Price | Swiss franc 560 / Euros 530 |
| Max. Passengers | 7 |
| Vehicle | Mercedes E class, Vito or V class |
| | |
| --- | --- |
| Total KM | 214 |
| Driving Time | 2 h 45 min |
| Total Price | Swiss franc 690 / Euros 630 |
| Max. Passengers | 7 |
| Vehicle | Mercedes E class, Vito or V class |
| | |
| --- | --- |
| Total KM | 104 |
| Driving Time | 1 h 15 min |
| Total Price | Swiss franc 350 / Euros 330 |
| Max. Passengers | 7 |
| Vehicle | Mercedes E class, Vito or V class |
| | |
| --- | --- |
| Total KM | 112 |
| Driving Time | 1 h 30 min. |
| Total Price | Swiss franc 350 / Euros 320 |
| Max. Passengers | 7 |
| Vehicle | Mercedes E class, Vito or V class |
| | |
| --- | --- |
| Total KM | 90 |
| Driving Time | 1 h 10 min |
| Total Price | Swiss franc 280 / Euros 260 |
| Max. Passengers | 7 |
| Vehicle | Mercedes E class, Vito or V class |
| | |
| --- | --- |
| Total KM | 191 |
| Driving Time | 2 h 30 min |
| Total Price | Swiss franc 640 / Euros 610 |
| Max. Passengers | 7 |
| Vehicle | Mercedes E class, Vito or V class |
| | |
| --- | --- |
| Total KM | 127 |
| Driving Time | 1 h 30 min |
| Total Price | Swiss franc 350 / Euros 320 |
| Max. Passengers | 7 |
| Vehicle | Mercedes E class, Vito or V class |
Zurich Airport to Biel/ Bienne
| | |
| --- | --- |
| Total KM | 120 |
| Driving Time | 1 h 30 min |
| Total Price | Swiss franc 420 / Euros 390 |
| Max. Passengers | 7 |
| Vehicle | Mercedes E class, Vito or V class |
| | |
| --- | --- |
| Total KM | 161 |
| Driving Time approx. | 2 h 45 min |
| Total Price | Swiss franc 790 / Euros 720 |
| Max. Passengers | 7 |
| Vehicle | Mercedes E/ Vito or V class |
| | |
| --- | --- |
| Total KM | 129 |
| Driving Time approx. | 1 h 40 min |
| Total Price | Swiss franc 420/ Euros 380 |
| Max. Passengers | 7 |
| Vehicle | Mercedes E class, Vito or V class |
| | |
| --- | --- |
| Total KM | 181 |
| Driving Time | 2 h 30 min |
| Total Price | Swiss franc 790 / Euros 720 |
| Max. Passengers | 7 |
| Vehicle | Mercedes E class, Vito or V class |
| | |
| --- | --- |
| Total KM | 92 |
| Driving Time | 1h 20 min |
| Total Price | Swiss franc 350 / Euros 300 |
| Max. Passengers | 7 |
| Vehicle | Mercedes E class, Vito or V class |
Zurich Airport to Breil-Brigels
| | |
| --- | --- |
| Total KM | 171 |
| Driving Time | 2 h 10 min |
| Total Price | Swiss franc 560 / Euros 530 |
| Max. Passengers | 7 |
| Vehicle | Mercedes E class, Vito or V class |
| | |
| --- | --- |
| Total KM | 117 |
| Driving Time | 1 h 20 min |
| Total Price | Swiss franc 340 / Euros 300 |
| Max. Passengers | 7 |
| Vehicle | Mercedes E class, Vito or V class |
| | |
| --- | --- |
| Total KM | 190 |
| Driving Time | 3 h 10 min |
| Total Price | Swiss franc 790 / Euros 720 |
| Max. Passengers | 7 |
| Vehicle | Mercedes E class, Vito or V class |
| | |
| --- | --- |
| Total KM | 75 |
| Driving Time | 55 min |
| Total Price | Swiss franc 240 / Euros 210 |
| Max. Passengers | 7 |
| Vehicle | Mercedes E class, Vito or V class |
| | |
| --- | --- |
| Total KM | 113 |
| Driving Time | 1 h 15 min |
| Total Price | Swiss franc 350 / Euros 320 |
| Max. Passengers | 7 |
| Vehicle | Mercedes E class, Vito or V class |
Zurich Airport to Bussigny-près-Lausanne
| | |
| --- | --- |
| Total KM | 225 |
| Driving Time | 2 h 20 min |
| Total Price | Swiss franc 790 / Euros 720 |
| Max. Passengers | 7 |
| Vehicle | Mercedes E class, Vito or V class |
Zurich Airport to Celerina/Schlarigna
| | |
| --- | --- |
| Total KM | 211 |
| Driving Time | 2 h 50 min |
| Total Price | Swiss franc 790 / Euros 720 |
| Max. Passengers | 7 |
| Vehicle | Mercedes E class, Vito or V class |
| | |
| --- | --- |
| Total KM | 247 |
| Driving Time | 2 h 40 min |
| Total Price | Swiss franc 790 / Euros 720 |
| Max. Passengers | 7 |
| Vehicle | Mercedes E class, Vito or V class |
| | |
| --- | --- |
| Total KM | 319 |
| Driving Time | 3 h 30 min |
| Total Price | Swiss franc 790 / Euros 720 |
| Max. Passengers | 7 |
| Vehicle | Mercedes E class, Vito or V class |
| | |
| --- | --- |
| Total KM | 194 |
| Driving Time | 2 h 15 min |
| Total Price | Swiss franc 790 / Euros 720 |
| Max. Passengers | 7 |
| Vehicle | Mercedes E class, Vito or V class |
| | |
| --- | --- |
| Total KM | 125 |
| Driving Time | 1 h 35 min |
| Total Price | Swiss franc 380 / Euros 350 |
| Max. Passengers | 7 |
| Vehicle | Mercedes E class, Vito or V class |
| | |
| --- | --- |
| Total KM | 154 |
| Driving Time | 2 h 5 min |
| Total Price | Swiss franc 560 / Euros 530 |
| Max. Passengers | 7 |
| Vehicle | Mercedes E class, Vito or V class |
| | |
| --- | --- |
| Total KM | 252 |
| Driving Time | 3 h 20 min |
| Total Price | Swiss franc 790 / Euros 720 |
| Max. Passengers | 7 |
| Vehicle | Mercedes E class, Vito or V class |
Zurich Airport to Crans Montana
| | |
| --- | --- |
| Total KM | 316 |
| Driving Time | 3 h 45 min |
| Total Price | Swiss franc 840 / Euros 790 |
| Max. Passengers | 7 |
| Vehicle | Mercedes E class, Vito or V class |
| | |
| --- | --- |
| Total KM | 157 |
| Driving Time | 2 h 10 min |
| Total Price | Swiss franc 590 / Euros 550 |
| Max. Passengers | 7 |
| Vehicle | Mercedes E class, Vito or V class |
| | |
| --- | --- |
| Total KM | 227 |
| Driving Time | 3 h |
| Total Price | Swiss franc 790 / Euros 720 |
| Max. Passengers | 7 |
| Vehicle | Mercedes E class, Vito or V class |
| | |
| --- | --- |
| Total KM | 74 |
| Driving Time | 50 min |
| Total Price | Swiss franc 250 / Euros 230 |
| Max. Passengers | 7 |
| Vehicle | Mercedes E class, Vito or V class |
| | |
| --- | --- |
| Total KM | 186 |
| Driving Time | 2 h 40 min |
| Total Price | Swiss franc 690/ Euros 640 |
| Max. Passengers | 7 |
| Vehicle | Mercedes E class, Vito or V class |
| | |
| --- | --- |
| Total KM | 101 |
| Driving Time | 1 h 20 min |
| Total Price | Swiss franc 360 / Euros 330 |
| Max. Passengers | 7 |
| Vehicle | Mercedes E class, Vito or V class |
| | |
| --- | --- |
| Total KM | 80 |
| Driving Time | 1 h 20 min |
| Total Price | Swiss franc 350 / Euros 320 |
| Max. Passengers | 7 |
| Vehicle | Mercedes E class, Vito or V class |
| | |
| --- | --- |
| Total KM | 183 |
| Driving Time | 2 h |
| Total Price | Swiss franc 560 / Euros 530 |
| Max. Passengers | 7 |
| Vehicle | Mercedes E class, Vito or V class |
| | |
| --- | --- |
| Total KM | 85 |
| Driving Time | 1 h 5 min |
| Total Price | Swiss franc 280 / Euros 260 |
| Max. Passengers | 7 |
| Vehicle | Mercedes E class, Vito or V class |
| | |
| --- | --- |
| Total KM | 143 |
| Driving Time | 1 h 45 min |
| Total Price | Swiss franc 420 / Euros 390 |
| Max. Passengers | 7 |
| Vehicle | Mercedes E class, Vito or V class |
| | |
| --- | --- |
| Total KM | 156 |
| Driving Time | 1 h 35 min |
| Total Price | Swiss franc 490 / Euros 460 |
| Max. Passengers | 7 |
| Vehicle | Mercedes E class, Vito or V class |
| | |
| --- | --- |
| Total KM | 156 |
| Driving Time approx. | 2 h 5 min |
| Total Price | Swiss franc 560 / Euros 530 |
| Max. Passengers | 7 |
| Vehicle | Mercedes E class, Vito or V class |
| | |
| --- | --- |
| Total KM | 180 |
| Driving Time approx. | 3 h 5 min |
| Total Price | Swiss franc 790 / Euros 720 |
| Max. Passengers | 7 |
| Vehicle | Mercedes E class, Vito or V class |
| | |
| --- | --- |
| Total KM | 280 |
| Driving Time | 3 h 5 min |
| Total Price | Swiss franc 640 / Euros 620 |
| Max. Passengers | 7 |
| Vehicle | Mercedes E class, Vito or V class |
| | |
| --- | --- |
| Total KM | 198 |
| Driving Time approx. | 2h 20min |
| Total Price | CHF 620 / Euros 570 |
| Max. Passengers | 7 |
| Vehicle | Mercedes E or V class |
| | |
| --- | --- |
| Total KM | 216 |
| Driving Time approx. | 2 h 20 min |
| Total Price | Swiss franc 630 / Euros 580 |
| Max. Passengers | 7 |
| Vehicle | Mercedes E or V class |
Zurich Airport to Grand-Saconnex
| | |
| --- | --- |
| Total KM | 278 |
| Driving Time | 2h 50 min |
| Total Price | Swiss franc 750 / Euros 710 |
| Max. Passengers | 7 |
| Vehicle | Mercedes E class, Vito or V class |
| | |
| --- | --- |
| Total KM | 152 |
| Driving Time | 2 h 5 min |
| Total Price | Swiss franc 520 / Euros 490 |
| Max. Passengers | 7 |
| Vehicle | Mercedes E class, Vito or V class |
| | |
| --- | --- |
| Total KM | 207 |
| Driving Time | 2 h 40 min |
| Total Price | Swiss franc 590 / Euros 550 |
| Max. Passengers | 7 |
| Vehicle | Mercedes E class, Vito or V class |
| | |
| --- | --- |
| Total KM | 131 |
| Driving Time | 1 h 45 min |
| Total Price | Swiss franc 490 / Euros 460 |
| Max. Passengers | 7 |
| Vehicle | Mercedes E class, Vito or V class |
| | |
| --- | --- |
| Total KM | 156 |
| Driving Time | 1 h 40 min |
| Total Price | Swiss franc 490 / Euros 460 |
| Max. Passengers | 7 |
| Vehicle | Mercedes E class, Vito or V class |
| | |
| --- | --- |
| Total KM | 98 |
| Driving Time | 1 h 10 min |
| Total Price | Swiss franc 300 / Euros 280 |
| Max. Passengers | 7 |
| Vehicle | Mercedes E class, Vito or V class |
| | |
| --- | --- |
| Total KM | 80 |
| Driving Time | 1 h |
| Total Price | Swiss franc 280 / Euros 260 |
| Max. Passengers | 7 |
| Vehicle | Mercedes E class, Vito or V class |
| | |
| --- | --- |
| Total KM | 94 |
| Driving Time | 1 h |
| Total Price | Swiss franc 280 / Euros 260 |
| Max. Passengers | 7 |
| Vehicle | Mercedes E class, Vito or V class |
| | |
| --- | --- |
| Total KM | 132 |
| Driving Time | 1 h 45 min |
| Total Price | Swiss franc 450 / Euros 420 |
| Max. Passengers | 7 |
| Vehicle | Mercedes E class, Vito or V class |
| | |
| --- | --- |
| Total KM | 186 |
| Driving Time | 2 h 5 min |
| Total Price | Swiss franc 560 / Euros 530 |
| Max. Passengers | 7 |
| Vehicle | Mercedes E class, Vito or V class |
| | |
| --- | --- |
| Total KM | 142 |
| Driving Time | 1 h 50 min |
| Total Price | Swiss franc 490 / Euros 460 |
| Max. Passengers | 7 |
| Vehicle | Mercedes E class, Vito or V class |
| | |
| --- | --- |
| Total KM | 143 |
| Driving Time | 1 h 40 min |
| Total Price | Swiss franc 420 / Euros 390 |
| Max. Passengers | 7 |
| Vehicle | Mercedes E class, Vito or V class |
Zurich Airport to La Chaux-de-Fonds
| | |
| --- | --- |
| Total KM | 161 |
| Driving Time | 2 h 5 min |
| Total Price | Swiss franc 560 / Euros 530 |
| Max. Passengers | 7 |
| Vehicle | Mercedes E class, Vito or V class |
| | |
| --- | --- |
| Total KM | 148 |
| Driving Time | 1 h 50 min |
| Total Price | Swiss franc 490 / Euros 460 |
| Max. Passengers | 7 |
| Vehicle | Mercedes E class, Vito or V class |
| | |
| --- | --- |
| Total KM | 231 |
| Driving Time | 2 h 30 min |
| Total Price | Swiss franc 550/ Euros 510 |
| Max. Passengers | 7 |
| Vehicle | Mercedes E class, Vito or V class |
Zurich Airport to Lauterbrunnen
| | |
| --- | --- |
| Total KM | 145 |
| Driving Time | 1 h 55 min |
| Total Price | Swiss franc 520 / Euros 490 |
| Max. Passengers | 7 |
| Vehicle | Mercedes E class, Vito or V class |
| | |
| --- | --- |
| Total KM | 156 |
| Driving Time | 2 h |
| Total Price | Swiss franc 560 / Euros 530 |
| Max. Passengers | 7 |
| Vehicle | Mercedes E class, Vito or V class |
| | |
| --- | --- |
| Total KM | 253 |
| Driving Time | 3 h 40 min |
| Total Price | Swiss franc 790 / Euros 720 |
| Max. Passengers | 7 |
| Vehicle | Mercedes E class, Vito or V class |
Zurich Airport to Lenk im Simmental
| | |
| --- | --- |
| Total KM | 206 |
| Driving Time | 2 h 30 min |
| Total Price | Swiss franc 650 / Euros 620 |
| Max. Passengers | 7 |
| Vehicle | Mercedes E class, Vito or V class |
| | |
| --- | --- |
| Total KM | 149 |
| Driving Time | 1 h 50 min |
| Total Price | Swiss franc 560 / Euros 520 |
| Max. Passengers | 7 |
| Vehicle | Mercedes E class, Vito or V class |
Zurich Airport to Les Diablerets
| | |
| --- | --- |
| Total KM | 249 |
| Driving Time | 2 h 50 min |
| Total Price | Swiss franc 750 / Euros 720 |
| Max. Passengers | 7 |
| Vehicle | Mercedes E class, Vito or V class |
| | |
| --- | --- |
| Total KM | 236 |
| Driving Time | 3 h 25 min |
| Total Price | Swiss franc 790 / Euros 720 |
| Max. Passengers | 7 |
| Vehicle | Mercedes E class, Vito or V class |
| | |
| --- | --- |
| Total KM | 82 |
| Driving Time | 1 h |
| Total Price | Swiss franc 280 / Euros 260 |
| Max. Passengers | 7 |
| Vehicle | Mercedes E class, Vito or V class |
| | |
| --- | --- |
| Total KM | 211 |
| Driving Time | 2 h 45 min |
| Total Price | Swiss franc 770 / Euros 740 |
| Max. Passengers | 7 |
| Vehicle | Mercedes E class, Vito or V class |
| | |
| --- | --- |
| Total KM | 87 |
| Driving Time | 1 h |
| Total Price | Swiss franc 300 / Euros 270 |
| Max. Passengers | 7 |
| Vehicle | Mercedes E class, Vito or V class |
| | |
| --- | --- |
| Total KM | 67 |
| Driving Time | 50 min |
| Total Price | Swiss franc 210 / Euros 190 |
| Max. Passengers | 7 |
| Vehicle | Mercedes E class, Vito or V class |
| | |
| --- | --- |
| Total KM | 221 |
| Driving Time | 2  h 45 min |
| Total Price | Swiss franc 690 / Euros 650 |
| Max. Passengers | 7 |
| Vehicle | Mercedes E class, Vito or V class |
| | |
| --- | --- |
| Total KM | 217 |
| Driving Time | 3 h |
| Total Price | Swiss franc 750 / Euros 720 |
| Max. Passengers | 7 |
| Vehicle | Mercedes E class, Vito or V class |
| | |
| --- | --- |
| Total KM | 252 |
| Driving Time | 2 h 40 min |
| Total Price | Swiss franc 650 / Euros 620 |
| Max. Passengers | 7 |
| Vehicle | Mercedes E class, Vito or V class |
| | |
| --- | --- |
| Total KM | 116 |
| Driving Time | 1 h 30 min |
| Total Price | Swiss franc 420 / Euros 390 |
| Max. Passengers | 7 |
| Vehicle | Mercedes E class, Vito or V class |
| | |
| --- | --- |
| Total KM | 235 |
| Driving Time | 2 h 45 min |
| Total Price | Swiss franc 650 / Euros 620 |
| Max. Passengers | 7 |
| Vehicle | Mercedes E class, Vito or V class |
| | |
| --- | --- |
| Total KM | 146 |
| Driving Time | 2 h |
| Total Price | Swiss franc 560 / Euros 540 |
| Max. Passengers | 7 |
| Vehicle | Mercedes E class, Vito or V class |
| | |
| --- | --- |
| Total KM | 285 |
| Driving Time | 3 h 5 min |
| Total Price | Swiss franc 740 / Euros 710 |
| Max. Passengers | 7 |
| Vehicle | Mercedes E class, Vito or V class |
| | |
| --- | --- |
| Total KM | 213 |
| Driving Time | 2 h 20 min |
| Total Price | Swiss franc 590 / Euros 550 |
| Max. Passengers | 7 |
| Vehicle | Mercedes E class, Vito or V class |
| | |
| --- | --- |
| Total KM | 179 |
| Driving Time | 3 h 5 min |
| Total Price | Swiss franc 790 / Euros 720 |
| Max. Passengers | 7 |
| Vehicle | Mercedes E class, Vito or V class |
| | |
| --- | --- |
| Total KM | 231 |
| Driving Time | 2 h 45 min |
| Total Price | Swiss franc 650 / Euros 630 |
| Max. Passengers | 7 |
| Vehicle | Mercedes E class, Vito or V class |
| | |
| --- | --- |
| Total KM | 289 |
| Driving Time | 3 h 30 min |
| Total Price | Swiss franc 790 / Euros 720 |
| Max. Passengers | 7 |
| Vehicle | Mercedes E class, Vito or V class |
| | |
| --- | --- |
| Total KM | 157 |
| Driving Time | 2 h 30 min |
| Total Price | Swiss franc 690 / Euros 660 |
| Max. Passengers | 7 |
| Vehicle | Mercedes E class, Vito or V class |
| | |
| --- | --- |
| Total KM | 153 |
| Driving Time | 2 h |
| Total Price | Swiss franc 560 / Euros 530 |
| Max. Passengers | 7 |
| Vehicle | Mercedes E class, Vito or V class |
| | |
| --- | --- |
| Total KM | 207 |
| Driving Time | 2 h 45 min |
| Total Price | Swiss franc 690 / Euros 660 |
| Max. Passengers | 7 |
| Vehicle | Mercedes E class, Vito or V class |
| | |
| --- | --- |
| Total KM | 153 |
| Driving Time | 1 h 30 min |
| Total Price | Swiss franc 420 / Euros 390 |
| Max. Passengers | 7 |
| Vehicle | Mercedes E class, Vito or V class |
| | |
| --- | --- |
| Total KM | 188 |
| Driving Time | 3 h 15 min |
| Total Price | Swiss franc 790 / Euros 720 |
| Max. Passengers | 7 |
| Vehicle | Mercedes E class, Vito or V class |
| | |
| --- | --- |
| Total KM | 289 |
| Driving Time | 3 h 15 min |
| Total Price | Swiss franc 790 / Euros 720 |
| Max. Passengers | 7 |
| Vehicle | Mercedes E class, Vito or V class |
| | |
| --- | --- |
| Total KM | 155 |
| Driving Time | 1 h 45 min |
| Total Price | Swiss franc 490 / Euro 460 |
| Max. Passengers | 7 |
| Vehicle | Mercedes E class, Vito or V class |
| | |
| --- | --- |
| Total KM | 260 |
| Driving Time | 2 h 40 min |
| Total Price | Swiss franc 650 / Euros 620 |
| Max. Passengers | 7 |
| Vehicle | Mercedes E class, Vito or V class |
| | |
| --- | --- |
| Total KM | 81 |
| Driving Time | 1 h 20 min |
| Total Price | Swiss franc 300 / Euros 280 |
| Max. Passengers | 7 |
| Vehicle | Mercedes E class, Vito or V class |
| | |
| --- | --- |
| Total KM | 153 |
| Driving Time | 2 h 30 min |
| Total Price | Swiss franc 690 / Euros 660 |
| Max. Passengers | 7 |
| Vehicle | Mercedes E class, Vito or V class |
| | |
| --- | --- |
| Total KM | 70 |
| Driving Time | 1 h |
| Total Price | Swiss franc 280 / Euros 260 |
| Max. Passengers | 7 |
| Vehicle | Mercedes E class, Vito or V class |
| | |
| --- | --- |
| Total KM | 214 |
| Driving Time | 2 h 40 min |
| Total Price | Swiss franc 650 / Euros 630 |
| Max. Passengers | 7 |
| Vehicle | Mercedes E class, Vito or V class |
Zurich Airport to Pont-la-Ville
| | |
| --- | --- |
| Total KM | 174 |
| Driving Time | 1 h 55 min |
| Total Price | Swiss franc 560 / Euros 530 |
| Max. Passengers | 7 |
| Vehicle | Mercedes E class, Vito or V class |
| | |
| --- | --- |
| Total KM | 216 |
| Driving Time | 3 h |
| Total Price | Swiss franc 660/ Euros 630 |
| Max. Passengers | 7 |
| Vehicle | Mercedes E class, Vito or V class |
| | |
| --- | --- |
| Total KM | 257 |
| Driving Time | 2 h 40 min |
| Total Price | Swiss franc 690/ Euros 660 |
| Max. Passengers | 7 |
| Vehicle | Mercedes E class, Vito or V class |
| | |
| --- | --- |
| Total KM | 80 |
| Driving Time | 1 h |
| Total Price | Swiss franc 280 / Euros 260 |
| Max. Passengers | 7 |
| Vehicle | Mercedes E class, Vito or V class |
| | |
| --- | --- |
| Total KM | 140 |
| Driving Time | 2 h |
| Total Price | Swiss franc 560 / Euros 530 |
| Max. Passengers | 7 |
| Vehicle | Mercedes E class, Vito or V class |
| | |
| --- | --- |
| Total KM | 71 |
| Driving Time | 50 min |
| Total Price | Swiss franc 260 / Euros 240 |
| Max. Passengers | 7 |
| Vehicle | Mercedes E class, Vito or V class |
| | |
| --- | --- |
| Total KM | 74 |
| Driving Time | 1 h 5 min |
| Total Price | Swiss franc 280 / Euros 260 |
| Max. Passengers | 7 |
| Vehicle | Mercedes E class, Vito or V class |
| | |
| --- | --- |
| Total KM | 211 |
| Driving Time | 2 h 30 min |
| Total Price | Swiss franc 650/ Euros 620 |
| Max. Passengers | 7 |
| Vehicle | Mercedes E class, Vito or V class |
| | |
| --- | --- |
| Total KM | 183 |
|  Driving Time | 2 h |
| Total Price | Swiss franc 560 / Euros 530 |
| Max. Passengers | 7 |
| Vehicle | Mercedes E class, Vito or V class |
| | |
| --- | --- |
| Total KM | 248 |
| Driving Time | 3 h 40 min |
| Total Price | Swiss franc 890 / Euros 840 |
| Max. Passengers | 7 |
| Vehicle | Mercedes E class, Vito or V class |
Zurich Airport to Saas-Almagel
| | |
| --- | --- |
| Total KM | 250 |
| Driving Time | 2 h 40 min |
| Total Price | Swiss franc 790 / Euros 720 |
| Max. Passengers | 7 |
| Vehicle | Mercedes E class, Vito or V class |
| | |
| --- | --- |
| Total KM | 90 |
| Driving Time | 1 h 5 min |
| Total Price | Swiss franc 280 / Euros 260 |
| Max. Passengers | 7 |
| Vehicle | Mercedes E class, Vito or V class |
| | |
| --- | --- |
| Total KM | 264 |
| Driving Time | 2 h 40 min |
| Total Price | Swiss franc 690 / Euros 660 |
| Max. Passengers | 7 |
| Vehicle | Mercedes E class, Vito or V class |
Zurich Airport to Saint-Sulpice
| | |
| --- | --- |
| Total KM | 230 |
| Driving Time | 2 h 20 min |
| Total Price | Swiss franc 590 / Euros 560 |
| Max. Passengers | 7 |
| Vehicle | Mercedes E class, Vito or V class |
| | |
| --- | --- |
| Total KM | 215 |
| Driving Time | 3 h |
| Total Price | Swiss franc 690/ Euros 660 |
| Max. Passengers | 7 |
| Vehicle | Mercedes E class, Vito or V class |
| | |
| --- | --- |
| Total KM | 266 |
| Driving Time | 3 h 5 min |
| Total Price | Swiss franc 790 / Euros 720 |
| Max. Passengers | 7 |
| Vehicle | Mercedes E class, Vito or V class |
| | |
| --- | --- |
| Total KM | 86 |
| Driving Time | 1 h |
| Total Price | Swiss franc 280 / Euros 260 |
| Max. Passengers | 7 |
| Vehicle | Mercedes E class, Vito or V class |
| | |
| --- | --- |
| Total KM | 286 |
| Driving Time | 2 h 55 min |
| Total Price | Swiss franc 790 / Euros 720 |
| Max. Passengers | 7 |
| Vehicle | Mercedes E class, Vito or V class |
Zurich Airport to Schaffhausen
| | |
| --- | --- |
| Total KM | 51 |
| Driving Time | 40 min |
| Total Price | Swiss franc 240 / Euros 220 |
| Max. Passengers | 7 |
| Vehicle | Mercedes E class, Vito or V class |
| | |
| --- | --- |
| Total KM | 202 |
| Driving Time | 2 h 20 min |
| Total Price | Swiss franc 590 / Euros 560 |
| Max. Passengers | 7 |
| Vehicle | Mercedes E class, Vito or V class |
| | |
| --- | --- |
| Total KM | 278 |
| Driving Time | 2 h 10 min |
| Total Price | Swiss franc 560 / Euros 540 |
| Max. Passengers | 7 |
| Vehicle | Mercedes E class, Vito or V class |
| | |
| --- | --- |
| Total KM | 183 |
| Driving Time | 2 h 50 min |
| Total Price | Swiss franc 710 / Euros 680 |
| Max. Passengers | 7 |
| Vehicle | Mercedes E class, Vito or V class |
| | |
| --- | --- |
| Total KM | 163 |
| Driving Time | 2 h |
| Total Price | Swiss franc 560 / Euros 530 |
| Max. Passengers | 7 |
| Vehicle | Mercedes E class, Vito or V class |
| | |
| --- | --- |
| Total KM | 91 |
| Driving Time | 1 h 5 min |
| Total Price | Swiss franc 290 / Euros 260 |
| Max. Passengers | 7 |
| Vehicle | Mercedes E class, Vito or V class |
| | |
| --- | --- |
| Total KM | 161 |
| Driving Time | 1 h 40 min |
| Total Price | Swiss franc 450 / Euros 420 |
| Max. Passengers | 7 |
| Vehicle | Mercedes E class, Vito or V class |
| | |
| --- | --- |
| Total KM | 208 |
| Driving Time | 2 h 45 min |
| Total Price | Swiss franc 590 / Euros 560 |
| Max. Passengers | 7 |
| Vehicle | Mercedes E class, Vito or V class |
| | |
| --- | --- |
| Total KM | 283 |
| Driving Time | 3 h 5 min |
| Total Price | Swiss franc 790 / Euros 720 |
| Max. Passengers | 7 |
| Vehicle | Mercedes E class, Vito or V class |
| | |
| --- | --- |
| Total KM | 254 |
| Driving Time | 3 h 30 min |
| Total Price | Swiss franc 690 / Euros 640 |
| Max. Passengers | 7 |
| Vehicle | Mercedes E class, Vito or V class |
| | |
| --- | --- |
| Total KM | 150 |
| Driving Time | 1 h 35 min |
| Total Price | Swiss franc 420/ Euros 390 |
| Max. Passengers | 7 |
| Vehicle | Mercedes E class, Vito or V class |
| | |
| --- | --- |
| Total KM | 146 |
| Driving Time | 1 h 45 min |
| Total Price | Swiss franc 490/ Euros 460 |
| Max. Passengers | 7 |
| Vehicle | Mercedes E class, Vito or V class |
| | |
| --- | --- |
| Total KM | 180 |
| Driving Time | 2 h 15 min |
| Total Price | Swiss franc 590/ Euros 560 |
| Max. Passengers | 7 |
| Vehicle | Mercedes E class, Vito or V class |
| | |
| --- | --- |
| Total KM | 283 |
| Driving Time | 3 h 5 min |
| Total Price | Swiss franc 790 / Euros 720 |
| Max. Passengers | 7 |
| Vehicle | Mercedes E class, Vito or V class |
| | |
| --- | --- |
| Total KM | 68 |
| Driving Time | 1 h |
| Total Price | Swiss franc 280 / Euros 260 |
| Max. Passengers | 7 |
| Vehicle | Mercedes E class, Vito or V class |
| | |
| --- | --- |
| Total KM | 62 |
| Driving Time | 50 min |
| Total Price | Swiss franc 280/ Euros 260 |
| Max. Passengers | 7 |
| Vehicle | Mercedes E class, Vito or V class |
| | |
| --- | --- |
| Total KM | 253 |
| Driving Time | 3 h 45 min. |
| Total Price | Swiss franc 690/ Euros 660 |
| Max. Passengers | 7 |
| Vehicle | Mercedes E class, Vito or V class |
| | |
| --- | --- |
| Total KM | 178 |
| Driving Time | 2 h 30 min |
| Total Price | Swiss franc 660/ Euros 630 |
| Max. Passengers | 7 |
| Vehicle | Mercedes E class, Vito or V class |
| | |
| --- | --- |
| Total KM | 47 |
| Driving Time | 40 min. |
| Total Price | Swiss franc 160/ Euros 150 |
| Max. Passengers | 7 |
| Vehicle | Mercedes E class, Vito or V class |
| | |
| --- | --- |
| Total KM | 195 |
| Driving Time | 2 h 50 min |
| Total Price | Swiss franc 660/ Euros 630 |
| Max. Passengers | 7 |
| Vehicle | Mercedes E class, Vito or V class |